Last Minute Gifting VMT #2 with Elizabeth Werner - December 8, 2020
Rainbow High Fashion Studio
Description: A huge hot Holiday item from the newest fashion doll line, Rainbow High, comes the Rainbow High Fashion Studio.

It's the perfect holiday gift that includes an exclusive fashion doll, Avery Styles, who kids can dress in endless rainbow fashions and accessories and switch up her hairstyle with the 2 sparkly wigs

Find the Rainbow High Fashion Studio at all major retailers for $49.99.

• BONUS: Watch the Rainbow High animated series on YouTube – new episodes launch Fridays at 8:30am PST.
Product Images: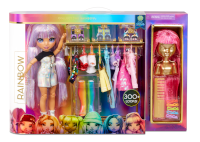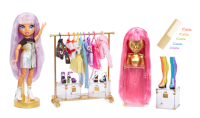 Age: 6+ years
Suggested Retail Price: $49.99
Availability: Now at Mass retailers
Company: MGA
Website:
Baby Alive Tinycorns
Description: The Tinycorns baby doll comes wearing a dreamy, hooded Unicorn dress and even includes a sparkly cup for her favorite drink!

Tinycorns is a doll that drinks and wets; after she drinks, this cutie is going to need a diaper! That's because this Baby Alive Tinycorns doll really "pees," like a baby! (Additional diapers sold separately.)

Available in three different models – Unicorn, Cat Unicorn and Panda Unicorn – girls and boys ages 3 years old and up will love feeding and changing their adorable Baby Alive Tinycorns doll.
Product Images: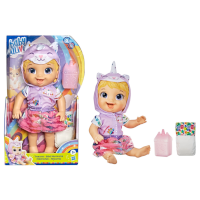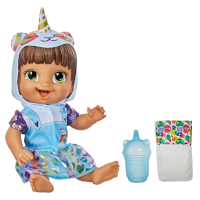 Age: 3+ years
Suggested Retail Price: $19.99
Availability: Available Now at Walmart and most major retailers
Company: Hasbro
Website:
MAGIC: THE GATHERING ZENDIKAR RISING BUNDLE: GIFT EDITION
Description: GIVE THE GIFT OF MAGIC! The Zendikar Rising Bundle: Gift Edition is the perfect present for your favorite Magic fan – and the perfect way to start a collection.

Magic: The Gathering's compelling characters, fantastic worlds, and deep strategic gameplay have entertained and delighted millions of fans around the world for more than 25 years.

The Zendikar Rising Gift Bundle includes everything a player needs including 10 Zendikar Rising Draft Booster Packs, 1 Collector Booster, land cards, and more!
Product Images: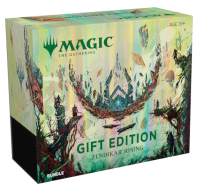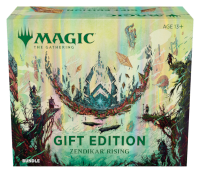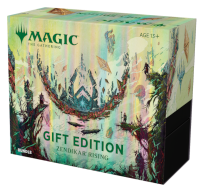 Age: 13+ years
Suggested Retail Price: $39.99
Availability: Available now at most major retailers and your local game store
Company: Wizards of the West Coast
Website:
Angela's Christmas Wish on Netflix
Description: Angela's Christmas Wish is a brand new holiday special the whole family will enjoy, streaming now on Netflix.

Angela's Christmas Wish is set one year after the multi-Emmy Award nominated Angela's Christmas, and is a heart-warming tale of a determined little girl who sets out on an adventure to reunite her family in time for Christmas.

The characters in Angela's Christmas Wish are based on Pulitzer Prize-winning author Frank McCourt, and the special features 11-year old Lucy O'Connell and Golden Globe Nominated, Outlanders star Caitriona Balfe.
Product Images: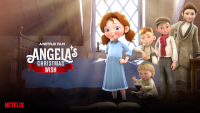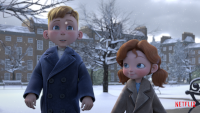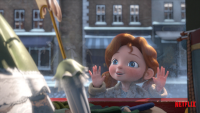 Age: All Ages
Suggested Retail Price:
Availability: December 1st on Netflix
Company: Netflix
Website:
Primo Foldable Scooter & Ultimum Kick Scooter
Description: Primo Foldable Scooter

- Offers a range of patented innovations like the direction button lock which keeps the scooter moving in a straight line to help the child learn balance and gain confidence while riding.

- Comes with battery-free LED wheels that light up while riding.

- Folding scooter with push button folding system.

Ultimum Kick Scooter

- Also a 3-wheel scooter, but the Ultimum Kick Scooter adjusts from childhood (5+) through to adulthood (25+) – no need to incur in costly scooters upgrades!

- Equipped with a curved, 6-height adjustable T-bar and adjustable steering angle control system, the scooter is easily modified to suit the rider's age, size and desirable speed.

- Everybody can ride the Ultimum Kick Scooter, no matter of their comfort levels.
Product Images: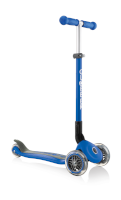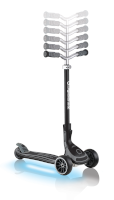 Age: Primo - 3-6 years; Ultimum - 5+ years
Suggested Retail Price: Primo - $69.99; Ultimum - $149.99
Availability: Primo: Available at Globber.com, Target, Meijer, Amazon, Nordstrom, Dicks; Ultimum - Globber.com, Amazon.com
Company: Globber
Website: globber.com
This SMT is sponsored by MGA, Hasbro, Wizards of the West Coast, Netflix and Globber.