Black Friday VMT with Elizabeth Werner - November 23, 2020
L.O.L. Surprise! O.M.G.
Description: The new L.O.L. Surprise! Remix series is here just in time for the Holidays! The new series is all about music and mixing of different types of music – Pop, R&B, Hip Hop and Rock.

The LOL Surprise dolls are outrageous so they travel in style with the L.O.L. Surprise! Remix 4-in-1 Plane –it transforms into a Plane, Car, Recording Studio and Mixing Booth.

With 50 surprises and features including working lights and sounds, rolling suitcases, overhead compartments and more, it's the perfect addition to any kid's holiday wish list!
Product Images: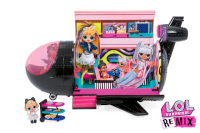 Age: 4+ years
Suggested Retail Price: $89.99
Availability: Now at LOLSurprise.com, Amazon, Target and Walmart
Company: MGA
Website:
Mission Mars Rocket
Description: Join Gujo and Shelly as they blast off on a daring Mars Mission with the new Gujo Adventure Mission Mars Rocket!

With a STEM authentication, your boy will learn to expand their imagination, play creatively, and solve problems, all with the help of the Gujo Adventure characters.

Mission Mars Rocket features 245 pieces and includes a space shuttle, two figures with one astronaut helmet each, as well as multiple accessories.

Massive 2.5-foot-tall Mission Mars Rocket delivers huge play and can be combined with other Gujo Adventure play sets.

Each waterproof and washable construction set is made of high-quality, sturdy plastic connectors with durable plastic panels and includes relatable characters with interchangeable expressions.

Each play experience proves to be its own unique adventure!
Product Images: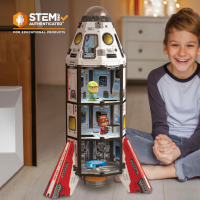 Age: 7+ years
Suggested Retail Price: $59.99
Availability: October 2020 on amazon.com and at www.gujoadventures.com
Company: Gujo Adventure
Website: www.gujoadventures.com
Operation Pet Scan
Description: OPERATION PET SCAN is a twist on the classic Operation game where Cavity Sam's dog, Rex-Ray, has eaten things he shouldn't have, and players need to get them out of his belly.

Drop an ailment into the dog's mouth and use the magnetic dog-o-scope to guide it along his belly -- hoping it'll come out his tail end. Each ailment successfully removed counts as a point and whoever has the most points wins. Watch out for the buzz! If the buzzer sounds, the ailment drops. If it falls out of his belly, your turn is over.

Kids will be entertained throughout the game with silly sound effects and game pieces or "ailments" that represent everyday household items most dogs are drawn to including socks, homework, slippers, a dog bone and more.
Product Images: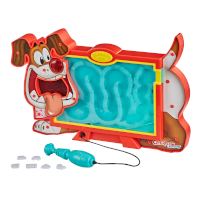 Age: 6+ years
Suggested Retail Price: $19.99
Availability: Now at most major retailers
Company: Hasbro
Website: shop.hasbro.com/en-us/product/operation-pet-scan-board-game-for-kids-ages-6-and-up:8B9CA6F0-416A-4881-9F7F-2875AD38C6EF
BLUE'S CLUES & YOU! DANCE-ALONG BLUE PLUSH
Description: Kids will love to play along with Blue as they dance with this adorable plush that includes Josh's iconic Handy Dandy Guitar as a controller!

Press the paw print button on the guitar for sounds and motion – the music note button will play the Blue's Clues & You! Theme song and start the dance.

Blue dances along to the music, moving her head and lifting her ears and paw up and down - she even wiggles her bottom from side to side!

Press the guitar strings while she's dancing to speed up or slow down Blue's dancing!

This super soft feature plush makes the perfect gift for any clue-finding kid!
Product Images: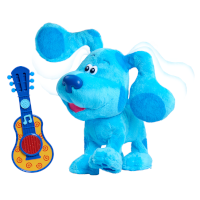 Age: 3+ years
Suggested Retail Price: $49.99
Availability: Now at Walmart, Target, and Amazon
Company: Just Play
Website: justplayproducts.com/products/blues-clues-you-dance-along-blue-plush/
Club Eimmie - Playtime Subscription for 18" Dolls
Description: New Playtime Packs Delivered Every Month: Kids will receive fun-filled packages delivered to their door -- everything inside being a perfect fit for ANY 18" doll including American Girl and Our Generation.

Keeps Kids Playing: Monthly Playtime Packs and weekly exclusive content and play ideas guarantee kids stay learning and playing all month long!

Play Ideas Provided = The end to boredom! We empower children to develop their imaginations with Playtime Packs thoughtfully designed to inspire growing minds.
Product Images: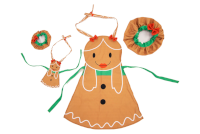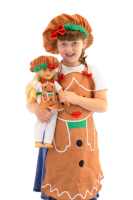 Age: 3-12 years
Suggested Retail Price: Start Club Eimmie and get your adorable Christmas backing set for only $12.99 - continue monthly Playtime Packs for only $19.99 per month - cancel at any time!
Availability: Available now on Eimmie.com!
Company: Orange Onions
Website: eimmie.com
This SMT is sponsored by MGA, Gujo Adventure, Hasbro, Just Play and Orange Onions.