Holiday Sneak Peek VMT with Elizabeth Werner - November 9, 2020
City Ocean Exploration Base; City Ocean Exploration Base; City Ocean Exploration Base; Friends Jungle Rescue Base; Duplo Batcave
Description: Bursting with building fun, the LEGO Group has an awesome variety of new sets this year that make the ultimate holiday gift for anyone of any age!

Whether you love Star Wars or Superheroes, wildlife or vehicles new LEGO sets like the Star Wars AT-AT or the City Ocean Exploration Base.

If this is a child's first LEGO set, LEGO Duplo is the perfect introduction with larger blocks designed for smaller hands. While, if you may not know what theme to go with, LEGO Creator 3-in-1 is great because you can build three completely separate builds with the same set of bricks, like in the Caravan Family Holiday.
Product Images: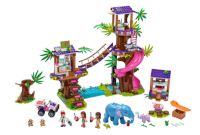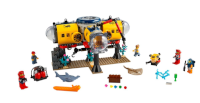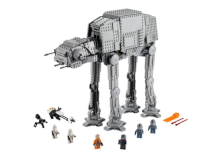 Age: 2+ years - 10+ years
Suggested Retail Price: Starting at $29.99 and up
Availability: LEGO.com and LEGO Retail stores
Company: LEGO
Website: lego.com
Play-Doh Kitchen Creations Candy Delight Playset
Description: PLAY-DOH?CANDY factory is a treat for the imagination as kids create their own silly gummy bears, pretend candy bars, and play candy cups.

The set features an all new dual extruder, you can fill PLAY-DOH compound with compound of a different color. Use this dual extruder to create a filled base that you can add into the tubes at the top of the candy playset. Fill the top with PLAY-DOH compound, then turn the crank on the candy machine to see the crazy colorful PLAY-DOH candies pour out. Scoop the creations into the pretend candy buckets to show them off to friends.

Includes five cans of non-toxic PLAY-DOH compound to crank up the creativity.
Product Images: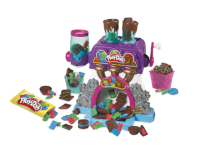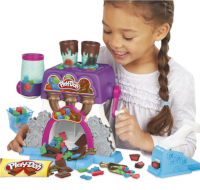 Age: 3+ years
Suggested Retail Price: $24.99
Availability: Now at most major toy reailers nationawide!
Company: Hasbro
Website:
Tobi Robot Smartwatch
Description: Tobi™ Robot Smartwatch will provide hours of entertainment for kids. It comes to life with its moving robot arms and legs, fun sound effects and over 100 expressions that will keep kids giggling, dancing, playing, learning and more.

Tobi™ Robot Smartwatch's durability is no match for kid-tough play, indoors and out. Keep those kids entertained during quarantine.

Two Cameras: Two built-in cameras can film video, take selfies and capture photos. And, kids can add silly photo stickers.

Encourages Active Play: Includes a motion sensor for the built-in pedometer and dance activity games to get kids moving.

Wireless Connectivity & Messaging: With controlled pairing of devices via wireless connectivity, send and receive voice or emoji messages and photos between known and nearby Tobi™ Robot Smartwatch devices.
Product Images: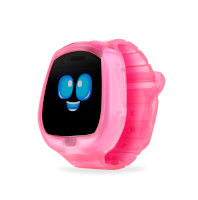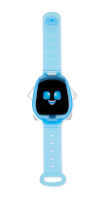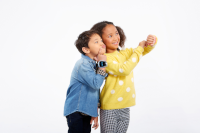 Age: 4-8 years
Suggested Retail Price: $54.99
Availability: Now
Company: Little Tikes
Website: www.littletikes.com/tobi
Lakeside Country House and Stable
Description: Schleich figurines and playsets allow parents and loved ones to give the gift of imagination this holiday season. Not only do kids love getting lost in immersive play with the highly realistic animal figurines, but parents can feel good about giving their child a play experience that takes kids into a world without batteries, screens and creative limitations.

The Lakeside Country House and Stable is one of Schleich's biggest playsets and will bring kids hours of imaginative fun. The main setting for the Horse Club, the Lake Side Country House and Stable includes 2 horses, the family, and all of the details to recreate the Horse Club story, as well as imagine new adventures.

Schleich has 6 playworlds where kids can interact. Farm World, Wildlife, Dinosaurs, Horse Club, Bayala and Eldrador. Whether just learning their farm animals or wanting to explore a sci-fi universe, there's an imaginative story waiting to unfold.
Product Images: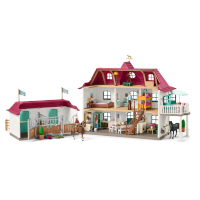 Age: 5+ years
Suggested Retail Price: $129.99
Availability: Schleich-s.com, Amazon.com, Tractor Supply Store and other online and specialty retailers
Company: Schleich
Website: schleich-s.com
Whatsitsface
Description: Whatsitsface has six separate facial expressions: happy, sad, angry, surprised, amused and sleepy that are revealed with a turn of a knob or flip of a face.

Whatsitsface helps kids learn about emotions in a fun and intuitive way while encouraging imaginative play.

Whatsitsface is an award winning social-emotional learning toy created by a Colorado mother of two.
Product Images: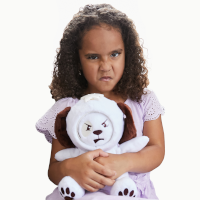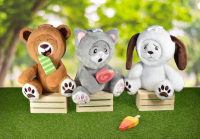 Age: 0+ years
Suggested Retail Price: $24.99
Availability: Now at www.whatsitsface.com and Amazon
Company: Whatsitsface
Website: www.whatsitsface.com
This SMT is sponsored by LEGO, Hasbro, Little Tikes, Schleich and Whatsitsface.