Toy Fair Preview SMT with Elizabeth Werner - Day 2 - February 20, 2018
LeapFrog Scout's Get Up & Go Walker
Description: Scout's Get Up & Go Walker from LeapFrog starts as an interactive baby gym that transforms to an activity panel perfect for playing on the floor and then a walker with locking wheels and speed controls.

The activity panel has five piano keys, activities that stimulate fine motor skills and a color changing light-up dome to enhance learning.

Scout's Get Up & Go Walker has three play modes that grow with a child and play music, introduce colors, shapes, letter and numbers and encourage physical movement.
Product Images: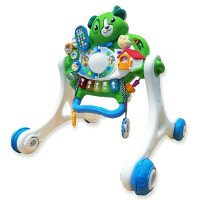 Age: 3+ months
Suggested Retail Price: $39.99
Availability: Fall 2018
Company: LeapFrog
Website: www.leapfrog.com
LED Light Up Basketball; LED Light Up Football; LED Light Up Soccer Ball
Description: Here we have GlowCity's very popular Battery Powered LED Light Up Sports Balls. These sports balls are not like those that glow in the dark after charging them with a bright light. GlowCIty's Actually Light Up with two super bright LEDs that are impact activated and work while your playing with them. So when you're done they will shut off about 30-40 seconds after use. The batteries are replaceable so no worries about the product not working after the batteries die. With spring and summer coming up these products will be perfect. for those night time uses. who hates when a game of basketball, soccer or football gets cut short because it's getting too dark outside! Well, that won't happen anymore with these amazing products.
Product Images: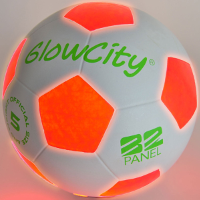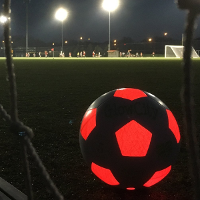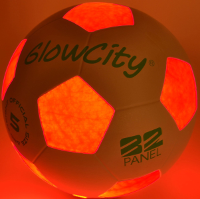 Age:
Suggested Retail Price: $24.95 for each ball
Availability: Now
Company: Glow City
Website:
Bubbleez
Description: Positioned to be the hottest new collectable trend product coming out in 2018.

Each fun feeling character is filled with Bubbleezz Beads, making them totally satisfying - squeeze them to transform!

Squeeze to find hidden charms and messages inside that reveal your Bubbleezz unique personalities.
Product Images: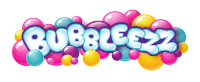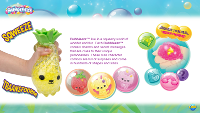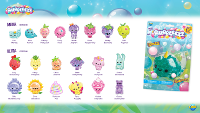 Age: 8+ Years
Suggested Retail Price: $6.99 - $14.99
Availability: Product will launch in stores this April at Walmart.
Company: Orb Factory
Website:
Action Vinyls by The Loyal Subjects
Description: Action Vinyls by The Loyal Subjects are the only stylized three and a quarter inch action figures. Many come in a blind box (meaning you don't know what figure is inside) with rare chase figures and collector cards.

Collectors can become the writer, producer, and director of their own story with The Loyal Subjects Action Vinyls.

1) poseable/articulated, stylized action figures: most characters have 12 points of articulation.
2) Great details to each figure – Action Vinyls have fantastic sculpt and paint details that set them apart from other ho hum action figures on the market.
3) World without Borders - meaning each Action Vinyl can be played with others and accessories are interchangeable across lines– collectors love building their own unique Universe.

Thundercats – For those steeped in nostalgia, Saturday Morning cartoons and a bit of "Peter Panism", Thundercats has relaunched with a popular show on Netflix but it's the '80s cartoon and those warm and fuzzies with nostalgic memories, which are driving collectors to the TLS Thundercats line! Great sculpt details, great paint details, articulation, accessories and a great character cast drives Thundercats to the top of collector's list of must haves! Also included are rare chase figures and collector cards!

Mega Man – TLS Mega Man Action Vinyls bring the celebrated and hugely popular Mega Man videogame and it's cast of characters to life! Each character has 12 points of articulation and more! Cut Man's scissors actually open and close. Mega Man characters with "Busters" (hand cannons) can swap out for hands with a ready grip pose when not fighting an opponent! These are highly detailed figurines with poseable features amplifying the customer experience, and PLAY! Included are collectible character cards, and rare chase figures (with a little luck ;)

Aliens: Aliens! Ripley, Hudson, a fierce Alien Warrior, and a great supporting cast of Space Marines, Stow Aways and Alien creatures battle it out in space for species dominance! These collectibles are packed with articulation, great sculpt details, great paint details and poseability which allows the collector to recreate their favorite scenes from Aliens! Available this Spring.

Freddy: Freddy Kreuger – just one of the inmates from the Horror pack escaped to lend his gruesome good looks to the camera! The Horror pack also includes Jason Vorhees, Reagan (the Exorcist), Pennywise the Clown (It), and other haunting villains from these memorable and scary movies! These figures are packed with amazing sculpt details, great paint details, accessories and tons of Fright! Also included are rare chase figures and collector cards. Available this Spring!
Product Images: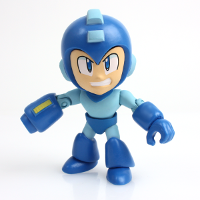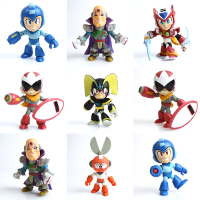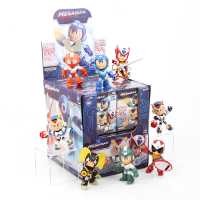 Age: 14+ years
Suggested Retail Price: $12.99
Availability: Available now at retailers such as Target, Walmart, Hot Topic, and other retailers nationwide.
Company: The Loyal Subjects
Website: www.theloyalsubjects.com
This SMT is sponsored by LeapFrog, Glow City, Orb Factory and The Loyal Subjects.