Toy Fair Sneek Peaks - February 16th 2015
Skylanders Limited Spring Edition Figures
Description: Kids love Skylanders! And Activision has released a wide variety of limited edition products that are perfect for your child's Easter basket this year and feature, special limited edition Spring Edition packaging while supplies last.

Eggsellent Weeruptor: Weeruptor was chosen as this year's official mascot for the Annual Dragon Egg Hunt! Being new to this time honored tradition, he disguised himself as a candy-coated egg and proceeded to capture Spyro, Cynder, and Drobot within a Traptanium basket...sort of missing the point of the occasion. But what he lacks in point-getting, he more than makes up for in "Eggsellence!"

Power Punch Jet-Vac: Jet-Vac was the greatest, most daring flying ace in all of Windham. He was given his magical wings when he was young, as was the tradition for all Air Barons. But when his homeland was raided, he chose to sacrifice his wings to a young mother so she could fly her children to safety. This act of nobility caught the attention of Master Eon, who sought out the young Air Baron and presented him with a gift - a powerful vacuum device that would allow him to soar through the skies once again. Jet-Vac accepted the gift with gratitude, and now daringly fights evil alongside the other Skylanders.

Bunny Earth Trap - The Bunny Earth Trap is one of the most unique Traps of the bunch and features a cute bunny-themed design.

Activision redefined the toys to lifeTM phenomenon with its ground-breaking innovation, Skylanders Trap Team. This newest installment of the Skylanders franchise reverses the magic of bringing toys to life - incredibly letting kids take characters out of the digital world into the physical world, effectively bringing life to toys.

Portal Masters capture the most wanted villains in all of Skylands using special Traps - like the Bunny Earth Trap - and can then send villains back into the game where they play as them in the fight for good.
Product Images: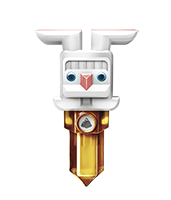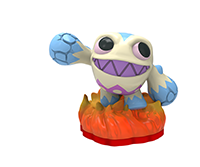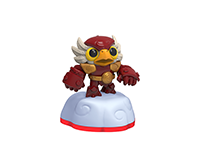 Age: All Ages
Suggested Retail Price: $7.99 for Skylanders Mini pack of two; $7.99 for Bunny Earth Trap
Availability: Late March 2015 at all major retailers
Company: Activision
Website:
Kidizoom® Action Cam
Description: VTech is bringing parents' technology to a new generation of active kids with the multi-functional Kidizoom Action Cam, allowing kids to play and capture their adventures with videos and photos on-the-go.

The Action Cam features a durable design and comes complete with mounts for attaching to a bike, skateboard or scooter, plus a waterproof case.

With an affordable price under $60, it's an exceptional alternative to an expensive adult action camera.
Product Images: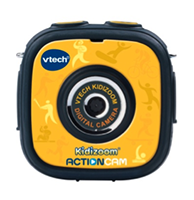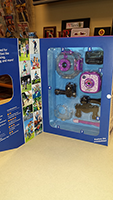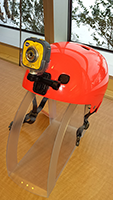 Age: 4+ years
Suggested Retail Price: $59.99
Availability: Early Summer 2015
Company: VTech
Website: www.vtechkids.com
MARVEL'S AVENGERS: AGE OF ULTRON TITAN HERO TECH INTERACTIVE HULKBUSTER Electronic Action Figure
Description: The ultimate TITAN HERO TECH figure will lead your Avengers into battle! He features a great signature jackhammer punch and repulsor chest lights, allowing kids to lead their figures into battle against the evil Ultron and save the Earth!

The INTERACTIVE HULKBUSTER can recognize and respond to multiple figures at one time for an exciting play experience. When near the TITAN HERO TECH Avengers (each sold separately), this over-sized, movie-inspired Interactive Hulk Buster recognizes and responds to each character with unique speech, sound and light effects!

Portal Masters capture the most wanted villains in all of Skylands using special Traps and can then send villains back into the game where they play as them in the fight for good. Skylanders Trap Team marks the first time a full AAA console game is available on select tablets as well as video game consoles.
Product Images: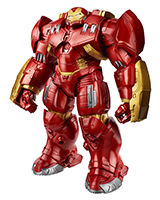 Age: 4+ years
Suggested Retail Price: $34.99
Availability: 2015 at most major toy retailers nationwide and on hasbrotoyshop.com
Company: Hasbro
Website: HasbroToyShop.com
Spin Master Meccanoid G15 KS
Description: And something brand new from Spin Master's Meccano - the Meccanoid G15 KS. This is your very own 4 ft. tall, walking, talking personal robot friend that you build using the latest Meccano parts. What kid doesn't want their own robot, right? The Meccanoid G15 KS has a computing engine called a "Mecca Brain" and features speaking abilities and a voice recognition system which allows the robot to say thousands of phrases, tell jokes, play games, initiate conversations and more!
Product Images: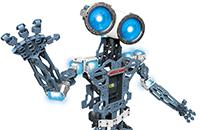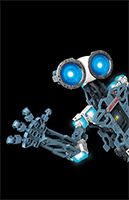 Age: 10+ years
Suggested Retail Price: $399
Availability: At major retailers in the fall
Company: Meccano
Website: www.meccano.com/meccanoid
Max Tow Truck Mini Haulers and Offroad Playset
Description: The Mini Haulers can push and pull up to 4lbs - (that?s up to 25x their own weight!)

and they can climb vertically up steel surfaces!

You can build your own off-road course for Max Tow Truck Mini Haulers using the Offroad playset which includes mountain pieces and obstacles. Climb up and over the mountain and see how much you can tow! Includes 1 Mini Hauler, 2 mountain pieces, 4 barrels and 4 cones.
Product Images: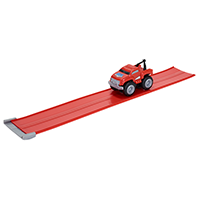 Age: 4+ years
Suggested Retail Price: $19.99 for Playset including 1 mini hauler, $6.99 for mini hauler on its own
Availability: Available exclusively at Toys'R'Us stores nationwide and online at www.Toysrus.com/Yvolution
Company: Jakks Pacific
Website:
This SMT is sponsored by Activision, VTech, Hasbro, Meccano, Jakks Pacific