Summer Fun 2023 SMT with Elizabeth Werner - May 15, 2023
The Frisbee Whizzbee
Description: This year is Frisbee's 65th Anniversary!

The Frisbee Whizzbee's curved edges and soft, durable rubber, make the Frisbee Whizzbee easy to throw and gentle for your dog to catch.

With specially designed whistle chambers, our innovative Frisbee Whizzbee creates a unique sound that your dog will go wild for!

The Frisbee Whizzbee can be thrown on land or water for enriching playtime with your dog.
Product Images: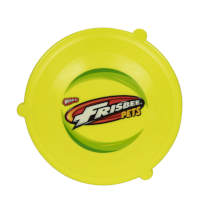 Age: Dogs of all ages
Suggested Retail Price: $19.99
Availability: Now at Petsmart
Company: Jazwares
Website: www.petsmart.com/dog/toys/fetch-toys/wham-o-frisbee-whizzbee-dog-toy-76885.html
Encanto Tonie
Description: Toniebox: The Toniebox is an imagination-building, screen-free digital listening experience that plays stories, songs, and more.

Designed for little listeners ages 3+, it's the perfect storytime companion for tiny hands and active imaginations.

Encanto Tonie specific: With original songs by Lin-Manual Miranda and the winner of an Academy Award for Best Animated Feature Film in 2021.

This tonie features original songs and voices.
Product Images: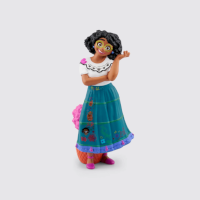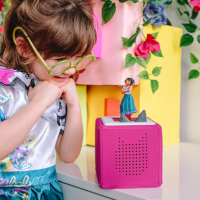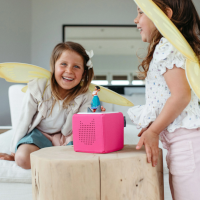 Age: 3+ years
Suggested Retail Price: $17.99
Availability: Available 5/7/23 at tonies.com, Amazon, Target, Best Buy and Barnes & Noble
Company: Tonies
Website: us.tonies.com/products/disney-encanto?variant=43056303014039
Rain Showers Splash Tub
Description: Step2 is the leader in water play – they invented the iconic "rain showers" effect that entertains children for hours and helps teach cause and effect. Kids pour water into the top tray and watching the realistic rainfall effect as the water trickles down the center of the table, fills the tipping bucket on one side, or moves down the fun water chute and spinner on the other side.

With this Rain Showers Splash Tub, Step2 has reimagined a classic play pattern into this charming new look featuring a retro, corrugated metal and wood look that will look great in any backyard…this is a part of their new Signature™ Collection, which offers a full range of products in this modern twist on a nostalgic aesthetic.

The large basin allows for multiple toddlers to play together and practice sharing. And a pro tip: this table can be used year-round, inside and out when you turn it into a sensory table using balls, dry beans, and more!
Product Images: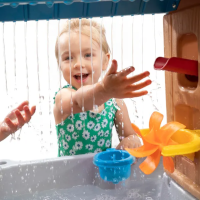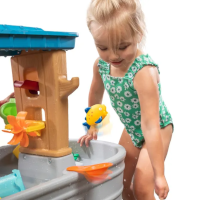 Age: 2+ years
Suggested Retail Price: $119.99
Availability: Available exclusively at Target (in-stores and online)
Company: Step2
Website: www.step2.com/rain-showers-splash-tub
Fömalanche™
Description: MOUNDS AND MOUNDS OF FOAM PLAYING FUN: The Föm Mania Fömalanche makes piles of light, airy foam that is perfect to run through, jump in, and toss in the air.

HOURS OF PLAY TIME: One full Fömalanche foam making machine creates enough foam to fill up 5 pickup trucks in just 25 minutes. Enough foam to fill up your Fömalanche 7 times.

Clean up is easy - simply wash the foam away with the hose or wait for it to disappear on its own within a few hours. Either method is safe for the environment - but for best lawn care we recommend washing it away.]
Product Images: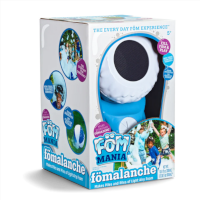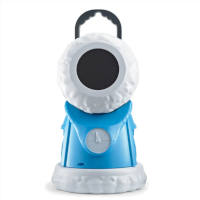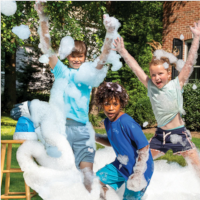 Age: 5+ years
Suggested Retail Price: $49.99
Availability: Now on Amazon
Company: Föm Mania
Website: www.fommania.com/products/fomalanche-foam-machine
This SMT is sponsored by Jazwares, Tonies, Step2, and Fom Mania.