Spin Master Toys 2022 SMT with Elizabeth Werner - November 3, 2022
Air Hogs Flippin' Frenzy
Description: FLIPPIN' FRENZY MODE: Not just an normal RC car. Go into a frenzy mode with the rotating arms for tons of 360-degree spinning.

2-IN-1 VEHICLE: Enjoy the best of both worlds with the red muscle car body or flip it to reveal a blue sleek sports car finish wrapped up in one RC car.

SUPER SOFT TIRES: Parents will love the soft tires that leave no damage around the house. Kids now have an unbeatable RC car indoors to perform their wildest tricks without scratching walls or furniture.
Product Images: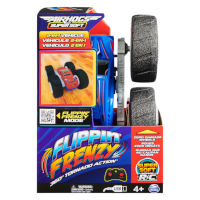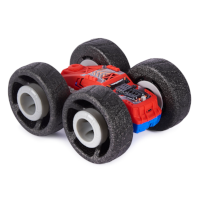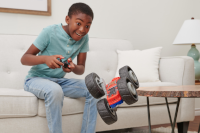 Age: 4+ years
Suggested Retail Price: $49.99
Availability: Available at all major retailers
Company: Spin Master
Website: www.spinmaster.com/brands/airhogs/air-hogs-super-soft-flippin-frenzy-360-spinning-action-2-in-1-stunt-vehicle-remote-control-car-kids-toys-for-kids-4-and-up
This SMT is sponsored by Spin Master.