Back to School 2022 SMT with Elizabeth Werner - August 15, 2022
Magic Adventures Microscope
Description: This innovative take on a classic microscope can help kids realize just how cool science and the microworld can be!

With up to 200x magnification, young biologists can zoom in on flowers, insects and more using eight double-sided smart slides or collect their own specimens to make scientific discoveries.

The smart slides activate amazing BBC videos and images, providing an immersive learning experience so kids can discover answers to curious questions like, "How do leaves change colors?" or "What is sand made of?"
Product Images: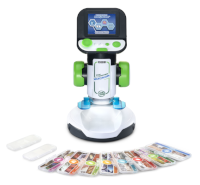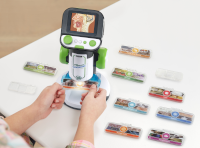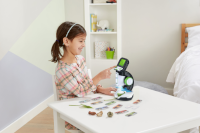 Age: 5+ years
Suggested Retail Price: $89.99
Availability: Now
Company: LeapFrog
Website: store.leapfrog.com/en-us/store/p/magic-adventures-microscope/_/A-prod80-616100
Story Time Chess: The Game
Description: What child doesn't love a silly story? Here's a whole new, fun way to teach children as young as three years old how to play chess, one silly story at a time!

Story Time Chess: The Game introduces children to the rules and strategy of playing chess through eight engaging chapters with beautiful illustrations and silly characters from Chesslandia, like King Shaky: the king who is afraid of everything, cheese, trees, his knees and bumblebees, and moves "one slow step at a time."

The story book characters come to life placed inside custom chess pieces, and through 30 minigames that let kids practice how each piece moves in a fun, memorable way.

Includes a double-sided chess board with a "Story Side" and "Standard Side" that grows with a child as they no longer need the character reminders, plus storage bags for all the pieces.

Chess is one of the most beneficial games you can teach a child. It has been proven to teach kids critical thinking, problem-solving, social skills, sportsmanship, and even grit.
Product Images: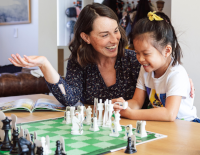 Age: 3+ years
Suggested Retail Price: $39.99
Availability: Available at StoryTimeChess.com and Amazon
Company: Story Time Chess
Website: StoryTimeChess.com
Highlights Backpacks
Description: Highlights is helping kids to DO GREAT THINGS this school year with an all-new collection of back-to-school gear like these backpacks, which are made to fit elementary-school age kids and last the whole year through with high-quality construction and fabric.

The backpacks come in four fun exclusive designs full of vibrant colors like unicorns & rainbows, dinos, space, and a Highlights signature style called Do Great Things – each design even has a matching lunch tote, water bottle and pencil case.

The special Highlights touch comes through in the unique designs that showcase Highlights' signature Hidden Pictures puzzles, jokes & riddles, and personalization options that allow kids to add their own creativity through the included durable sticker patches. The dino and space designs even glow in the dark!
Product Images: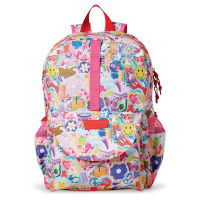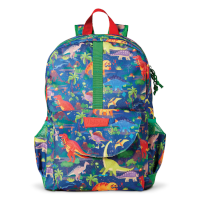 Age: 5+ years
Suggested Retail Price: $49.99 each
Availability: highlights.com NOW
Company: Highlights
Website: highlights.com
Pure Organic Layered Fruit Bars
Description: Pure Organic layered fruit bars are made with real fruit purees and juices so they're not only packed with delicious flavor – you will feel good about packing them for back-to-school lunches.

Available in three delicious kid AND parent-approved flavors – Strawberry Banana, Pineapple Passionfruit and Raspberry Lemonade, Pure Organic is also the perfect piece of nostalgia. It gives your kids a taste of the lunch box treat you loved back in the day, but with ingredients you feel good about.

Pure Organic is the no-guilt-snack grab that delivers instant tastebud gratification this school year, without compromising on convenience or ingredients.
Product Images: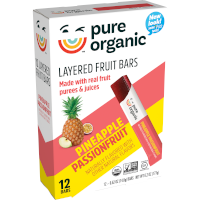 Age: n/a
Suggested Retail Price:
Availability: Available at select retailers including Costco, Kroger, Amazon and more
Company: Pure Organic
Website: www.pureorganic.com/en_US/products.html
Pay Later
Description: Pay Later with PayPal gives you more flexibility and choice for your back-to-school purchases and lets you spread payments out over time so you can select the option that works best for you and your budget.

For purchases between $30-$1,500, you can select Pay in 4 and break the cost into four interest-free payments with the first payment due at time of purchase.

For those larger purchases, you can select Pay Monthly and break the total cost into monthly payments over a longer period of time.

From tech to fashion to school supplies, select Pay Later when checking out with PayPal so you have more payment flexibility on purchases and can choose the option that works best for you.

100 Words About Places I Go lets kids explore words about places they love to visit like the park, farm and beach, while the 100 Animals Book features animals from the desert, savanna and rain forest, and the Learning Friends 100 Words Book features food, nature, opposites and more.
Product Images: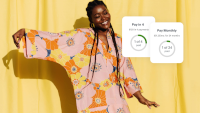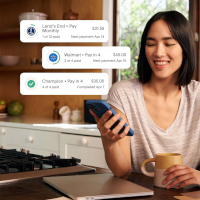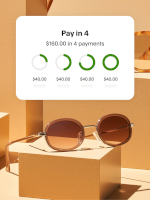 Age: n/a
Suggested Retail Price: n/a
Availability: www.paypal.com/buynowpaylater
Company: PayPal
Website: www.paypal.com/buynowpaylater
This SMT is sponsored by LeapFrog, Story Time Chess, Highlights, Pure Organic and PayPal.