Easter & Springtime Play SMT with Elizabeth Werner - March 5, 2022
Elmo BriteBrush
Description: Four Built-In Songs and Games: Kids will love Sesame Street's Brushy Brush Song, Tricycle Adventure, Silly Sounds and Music Maker games that are fun and offer live tips from Elmo, to help guide brushing as they play.

Oral Care Technology: Smart brushing sensors and side change recognition give kids the tools they need to brush with confidence. The addition of sonic vibration helps improve brushing results.

Voice, Music & Sounds: Engaging lights and audio – with Elmo's friendly voice! - encourage kids to brush longer and reward proper brushing techniques.

Parent Check Light: This at-a-glance indicator gives parents and caregivers peace of mind, confirming if their children brushed well.

Replaceable Toothbrush Head: Includes 2 soft brush heads (1 blue and 1 red) that are gentle on teeth and gums. Batteries included.
Product Images: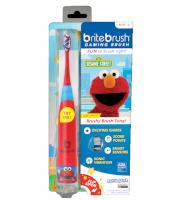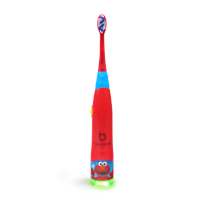 Age: 3+ years
Suggested Retail Price: $19.99
Availability: Now at Target and Kroger
Company: PlayMonster
Website: playmonster.com/product/britebrush-kids-toothbrush-with-elmo-makes-it-fun-to-brush-right-with-games-and-songs/
100 Words About Places I Go
100 Animals Book
Learning Friends 100 Words Book
Description: Vocabulary is the foundation of reading, and a great way to build vocabulary is through LeapFrog's 100 Words books.

These interactive, bilingual learning books feature touch-sensitive pages that teach about words, colors, counting and more in both English and Spanish.

100 Words About Places I Go lets kids explore words about places they love to visit like the park, farm and beach, while the 100 Animals Book features animals from the desert, savanna and rain forest, and the Learning Friends 100 Words Book features food, nature, opposites and more.
Product Images: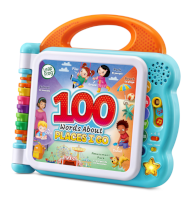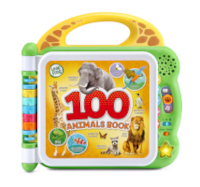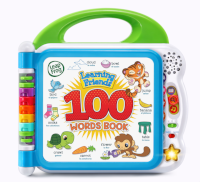 Age: 18 months and up
Suggested Retail Price: $19.99 each
Availability: Now at all major retailers
Company: LeapFrog
Website: store.leapfrog.com
Readyland, Alexa Interactive Books
Description: Readyland is introducing the first books ever where kids can actually talk to and play games with the characters in the books. The books work with your Alexa to create magical, interactive audio experiences.

All you do is say, "Alexa, Open Readyland" and these real books will do unreal things. Kids and parents will love it because it makes reading so much fun!

Mix and match to create your own cool scent combinations by twisting their tails together.

There are two (2) Readyland books available now, with more coming soon.
Product Images: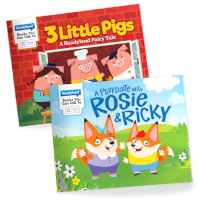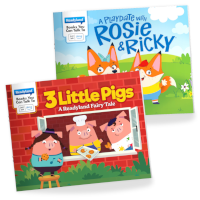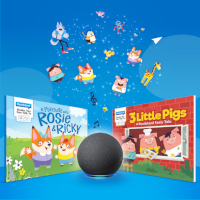 Age: 3+ years
Suggested Retail Price: $14.99 each
Availability: Amazon
Company: Readyland
Website: www.readyland.com
Gel Blaster Surge with Gellets
Description: Safer than airsoft or paintball but cooler than foam darts.

Eco-friendly, non-toxic, non-staining Gellets™ means all fun and no cleaning.

Rechargeable USB-C keeps you playing without digging around your junk-drawer searching for batteries.

We're looking at a high-tech approach to play that's just as cool as video games, but taking the family outside.

10000 rounds are included with the blaster -- and 10k refills are only $6.99. Each hopper holds 800 - so its about 12 times refills.
Product Images: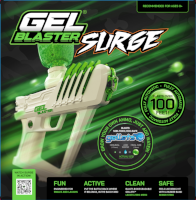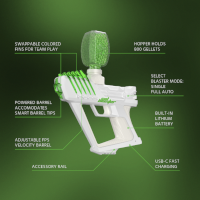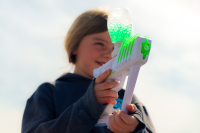 Age: 9+, kids of all ages
Suggested Retail Price: $59.99 for gel blaster, $6.99 for Gellets
Availability: Product is currently available on our website (www.gelblaster.com), Amazon and in 1,500 Walmart stores across the U.S.
Company: Gel Blaster
Website: www.gelblaster.com
This SMT is sponsored by PlayMonster, LeapFrog, Readyland, and Gel Blaster.