Holiday Sneak Peek 2019 SMT Day 2 with Elizabeth Werner - November 19, 2019
Mix & Match-a-Saurus
Description: Mix & Match-a-Saurus lets kids interchange nine different tiles that determine the Dino's emotions, music styles and characters, allowing them to explore social and emotional skills with fun songs and sounds.

Kids can customize how they play with him by placing the colorful tiles on his back to create 27 different combinations, such as happy hip-hop dino or angry marching monster, who might say "Let's practice calming down" to help kids learn how to express feelings.

Every time a tile is inserted, the dinosaur moves, sings, dances, talks or encourages children to follow along for gross-motor play.

When playtime is done, all the tiles can be stored in the dinosaur egg.
Product Images: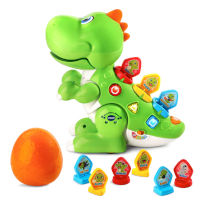 Age: 2-5 years
Suggested Retail Price: $34.99
Availability: Now at all major retailers
Company: VTech
Website: www.vtechkids.com/product/detail/19052/Mix_and_Match_a_Saurus
Monopoly Game: Disney Frozen 2 Edition Board Game and Trouble Disney Frozen Olaf's Ice Adventure Game
Description: Journey through Arendelle and beyond! In this MONOPOLY: DISNEY FROZEN 2 EDITION game, players travel around the board buying up magical locations inspired by the DISNEY FROZEN 2 movie. The Properties are scenes from the movie, and come in color sets. If a player draws a Snowflake Chance card, they can place it on any property- whoever lands there is "frozen" and loses their next turn. Activate ELSA's ice powers by sharing a favorite family memory, and use the Snowflake token to receive double rent! The last player with money when all other players have gone bankrupt wins! Game includes gameboard, 6 character tokens, 22 Title Deed cards, 16 Oaken's Trading Post cards, 16 Family Chest cards, 32 Village Dwellings, 12 Castles, snowflake token, 2 dice, money pack, and game guide. Available at most major retailers nationwide.

In this TROUBLE DISNEY FROZEN OLAF'S ICE ADVENTURE game, kids move their real ice tokens through all kinds of adventures along the gameboard. The game comes with ice molds for making OLAF tokens. The plastic molds look like OLAF and his belly freezes into ice. Players take turns pressing the Pop-O-Matic dice roller and moving their OLAF token the number of spaces shown on the numbered die. The action die determines what obstacle OLAF must face, such as warming up the token in a player's hands, or even breathing on it! The last player with their OLAF token standing wins the game. Game includes plastic game board with Pop-O-Matic 2-dice roller, plastic castle, 4 plastic OLAF tokens, 2-piece plastic ice tray with 4 OLAF molds, nesting salt shaker and flood cup, and instructions. Available at most major retailers nationwide.
Product Images: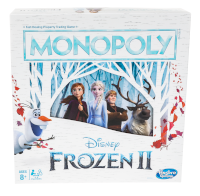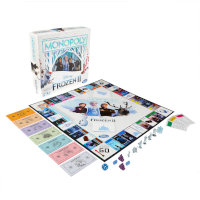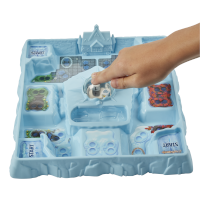 Age: 8+ for Monopoly, 5+ for Trouble
Suggested Retail Price: $19.99 each
Availability: Available at most major retailers nationwide.
Company: Hasbro
Website: hasbro.com
Orna-POP!™ Advent Countdown
Description: This interactive, action-packed holiday countdown provides fun for the whole family! Kids bop and pop self-inflating mylar ornaments for a variety of reveals, including jokes, riddles and games.

Includes:

•27 mylar ornaments

•27 silver cords to use in decorative displays

•Keepsake poster featuring North Pole characters
Product Images: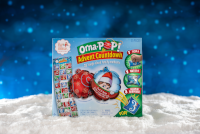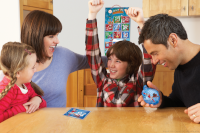 Age: 4+ years
Suggested Retail Price: $14.95
Availability: Elfontheshelf.com
Company: The Elf on the Shelf
Website: Elfontheshelf.com
DreamWorks Spirit Riding Free Spirit & Lucky Grooming Paddock
Description: Bring home the adventurous world of DreamWorks Animation Television's Netflix original series, Spirit Riding Free! with the Spirit & Lucky Grooming Paddock! Even wild mustangs need grooming. After a long day of riding through the frontier, Spirit and the other horses love getting groomed by Lucky! The paddock is inspired by the show and comes with one poseable Lucky doll, one Spirit horse, and one foal. The playset features an upstairs loft, washing station, tack storage, and corral nursery. Store haybales in the paddock loft, which features a hinged floor to drop hay into the nursery corral. The washing station includes everything you need to give Spirit a bath after all of his adventures, and it even has a cabinet to store the shampoo, brush, and comb! The paddock also features a tack room to hang and care for all your Spirit Riding Free tack and accessories. The Spirit & Lucky Grooming Paddock comes with 21 pieces including stickers that can be used to decorate the barn. Look for the Spirit Riding Free Doll and Horse sets from the Collector Series (sold separately) to complete the Spirit experience!
Product Images: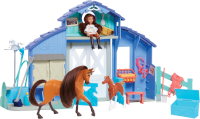 Age: 3+ years
Suggested Retail Price: $39.99 each
Availability: Now at Amazon, Target and Walmart
Company: Just Play
Website: justplayproducts.com
Electro Guitar Kit, Record + Remix Kit, Synth Wave
Description: Featuring an Electro Guitar Kit, a Record + Remix Kit and a Synth Wave Kit, the music kits range from Tech Will Save Us is designed to introduce kids to the world of tech through music and fun, hands-on play.

The kits (aimed at ages 8+) take kids on a musical journey, sparking their interest and understanding every step of the way. Covering music production, sound engineering and the nitty-gritty of how electronic components work, kids can transform their learning from complete beginner through to playing, recording and sharing their very first soundbite or tune. Step-by-step making instructions and easy-to-follow online videos ensure the science and technology behind each project is fully brought to life.

The learning journey with these three kits takes you from being a complete beginner in music and electronics right through to recording and producing looping tracks in our digital music studio. Kids can upload any music they make to our online digital recording studio. They get to record, layer and share their tracks with family or friends!
Product Images: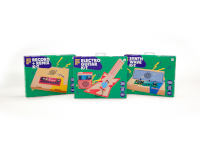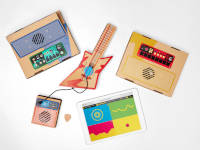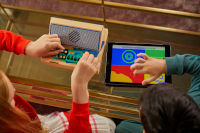 Age: 8+ years
Suggested Retail Price: Each kit is sold separately for $34.99, or this full music studio is $89.99
Availability: techwillsaveus.com
Company: Technology Will Save Us
Website: techwillsaveus.com
This SMT is sponsored by VTech, Hasbro, The Elf on The Shelf, Just Play Products and Technology Wiill Save Us.