Back to School Toys with Elizabeth Werner - August 13, 2018
Learning Friends 100 Words Book
Description: With LeapFrog's Learning Friends 100 Words Book, children can explore colorful pages filled with more than 100 age-appropriate words chosen by learning experts.

As they touch the pictures, animal friends introduce toddler-appropriate words along with exciting sound effects and fun facts.

Then, slide the language switch to hear the words, songs and instructions in Spanish for a fully bilingual experience.

Press the light-up star button to hear two learning songs.

There are 12 learning categories, teaching first words relating to pets, animals, food, mealtime, colors, activities, opposites, outside, vehicles, clothes, my body and fruit.
Product Images: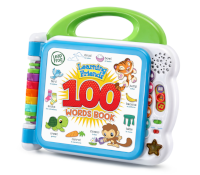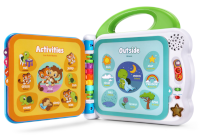 Age: 18 months
Suggested Retail Price: $17.99
Availability: Now at all major retailers
Company: LeapFrog
Website: www.leapfrog.com
Kuroba
Description: The Kuroba toy line from Playmates Toys is an all-new collectible line of cube-shaped creatures that puts a twist on the classic game of "rock-paper-scissors." Each player selects rock, paper, or scissors, then folds up their Kuroba creature and slides two Kuroba towards each other, and the winning Kuroba captures the other!

The line includes:
Kuroba Training Pack - For girls to practice their battle skills
Kuroba Battle Pack - For head-to-head battle
Kuroba Klash Arena - For girls to battle their Kuroba creatures with their friends

The Kuroba creatures, which are inspired by webisodes on the Kuroba World YouTube Channel, come with panels that can be mixed and matched to create unique Kuroba!
Product Images: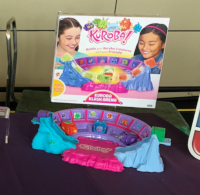 Age: 6+ years
Suggested Retail Price: $8.99-$19.99
Availability: Available Now at Target and Amazon
Company: Playmates Toys
Website: playmatestoys.com/brands/kuroba/
Back to School Supplies
Description: Avery Products Corporation, a leading manufacturer of award-winning school and office supplies, including binders, dividers, highlighters, labels, and more, has two fun collaborations this Back to School Season.

Avery is introducing brand-new essentials to help fans of DreamWorks Trolls "find their happy" from the hallways to the classroom, featuring vibrant colors and upbeat slogans on Avery binders, dividers, folders and glue sticks, these school essentials will help keep students organized and inspired.

The Avery Despicable Me Collection showcases the mischievous, banana-loving Minions on Avery binders, dividers, folders and glue sticks - equipping kids with the supplies they need to stay organized during the school year, and with fun Minion-themed designs to make the school year a blast.
Product Images: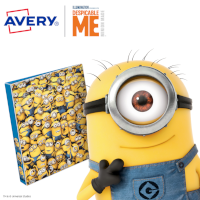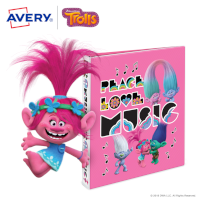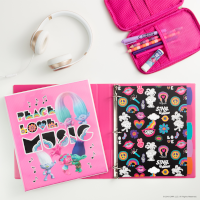 Age: Trolls - 10 and under; Despicable Me - 3rd-8th grades
Suggested Retail Price: $3.78 - $13.58
Availability: Amazon and on Avery.com
Company: Avery Labels
Website: avery.com
Graphing Calculator
Description: The TI-84 Plus CE graphing calculator is a total STEM solution that will take students from middle school math and science classes all the way through high school into advanced college courses (chemistry, statistics, calculus, geometry, pre-algebra), and they can use it to learn to code!

The TI-84 Plus CE is accepted on important exams, like the SAT, ACT and AP class exams.

This model is thinner and lighter and comes in some of the season's hottest hues, like "Rose Curve Gold", "Measure Mint,", and "Count on Coral".
Product Images: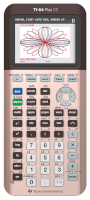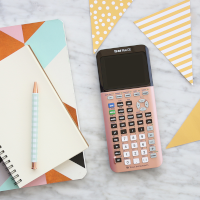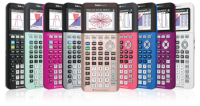 Age: Middle School, High School, College
Suggested Retail Price: TBA
Availability: TBA
Company: Texas Instruments
Website: education.ti.com
Rescue Runts
Description: Rescue Runts need a home to call their own! The super soft plush puppies arrive in their crate packaging with matted fur full of fleas, dirty paws, bandages, tears in their eyes and downturned ears.

Care for your Rescue Runt using the included grooming kit to pick out the fleas, remove the cast, clean the dirt from their paws, wipe away their tears and brush their messy fur. Perk up their ears to complete the transformation from ragged runt to perfect pet! Choose a name and write it on the collar to make the adoption official.

Just like any pet, Rescue Runts will need regular grooming, love and care so kids can engage in repeated animal rescue play. Rescue Runts' fur will become messy again over time, so brush them each day to keep them well-groomed. Dirt will reappear on their paws, so clean them up again and again! Rewrap the cast to care for their injuries. Place the fleas in their fur and tweeze them out again. Flip their ears up or down to go from happy to sad.

Rescue Runts include one pet, a brush, collar, tweezers and towel.
Product Images: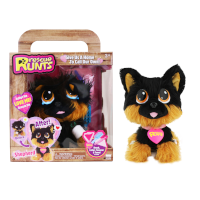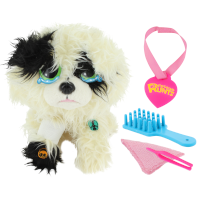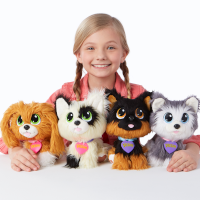 Age: 3+ years
Suggested Retail Price: $19.99
Availability: Available Now at Walmart
Company: KD Kids
Website: www.rescuerunts.com
Genius of Play
Description: As kids head back to school, it's important for parents to help them balance homework and playtime. Experts from The Genius of Play, a free resource for parents and caregivers, recommend that kids play daily throughout the school year to help manage stress, learn effectively, and develop physical, social and emotional skills. For really great play ideas and tips, parents can visit to The Genius of Play website at TheGeniusofPlay.org.
Product Images: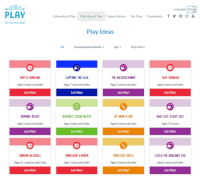 Age: 3+ years
Suggested Retail Price: $19.99
Availability: www.geniusofplay.org
Company: Toy Association
Website: www.geniusofplay.org
This SMT is sponsored by LeapFrog, Playmates Toys, Avery Labels, Texas Instruments, KD Kids and Toy Association.