Summer Fun SMT 2018 with Elizabeth Werner - May 18, 2018
Twisty Pets
Description: Twistable. Wearable. Fashionable!! Introducing Twisty Petz: the sparkly gems that transform from a pet into a bracelet! Collect metallic kitties, rainbow ponies to pastel pandas, and more! Each Twisty Petz has beautiful detailing and dazzling colors. Connect the ends of this string of jewels and create a stunning bracelet – the perfect accessory for any outfit. With two twists, your favorite bracelet becomes your favorite pet, super cute from nose to tail. Collect over 70 adorable animals in rainbow, pastel, gold and pearlescent finishes! Twisty Petz: wear on your wrist, transform with a twist!
Product Images: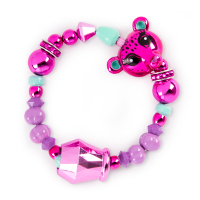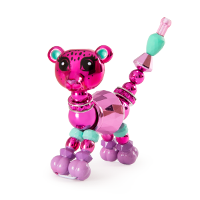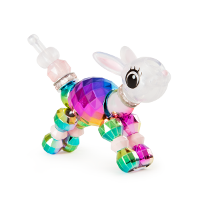 Age: 4+ years
Suggested Retail Price: $5.99 single pack, $14.99 for three pack
Availability: Available in Dallas and Pittsburgh now – everywhere else August 1st. WalMart, Target, Amazon
Company: Spinmaster
Website: spinmaster.com
Pikmi Pops Surprise Pack; Pikmi Pops PushMi Ups
Description: Original Pikmi Pops Surprise Pack - Pikmi Pops are the big lollipop surprises filled with cute scented mini-plushies and so many sweet surprises! With series 2 there are more new surprise items for kids to find that include notebooks, sticker sheets, nail decals, pencil cases, charms keyrings and erasers. Kids can display their Pikmi plushie inside the lollipop package or use the dangler string to hang their favorite characters on a book bag, lanyard, phone, pencil case and more.

Pikmi Pops PushMi Ups - Pikmi Pops PushMi Ups pop open to reveal all-new sweetly-scented icy cool Pikmi characters. The PushMi Up packaging combined with the confetti surprise creates an unboxing experience that celebrates fun. There are 12 PushMi Up sweetly-scented plush Pikmis to collect.

Moose Toys launched Pikmi Pops last fall and the Pikmi Pops Surprise pack was their best-selling collectible of 2017.
Product Images: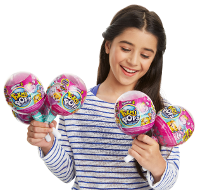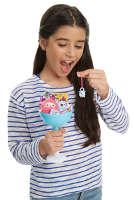 Age: 5+ years
Suggested Retail Price: Surprise Pack - $10.99; PushMi Ups - $4.99
Availability: Now at all major retailers (Walmart, Toys R Us, Target, Amazon)
Company: Moose Toys
Website: www.moosetoys.com
Beaker Creatures
Description: Beaker Creatures is a new line of science-themed collectibles from Learning Resources that combines the thrill of collecting with hands-on science experiments that build early STEM skills and spark curiosity!

The Beaker Creatures Liquid Reactor Super Lab lets kids reveal one of 35 creatures from mysterious Reactor Pods. It also doubles as a working lab set, complete with included science experiments that encourage more hands-on learning.

Kids will love the collectible element and action of the science set. Mom will love that Beaker Creatures is founded in real science, from the bubbling Reactor Pods to the classification cards that help children identify the species they have uncovered.

Beaker Creatures' hands-on science fun is the perfect way for kids to have a blast this summer while staying engaged with learning.

Studies from the National Summer Learning Association show that kids who aren't involved in educational summer activities will lose up to 3 months of academic progress. Fortunately, the Beaker Creatures are here to stop the summer slide!
Product Images: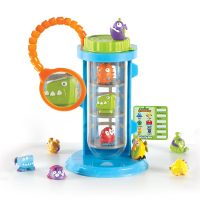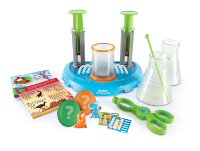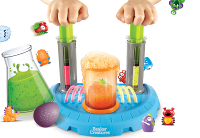 Age: 5+ Years
Suggested Retail Price: $24.99
Availability: Available for pre-orders now at Learning Resources website. Available on Amazon June 1.
Company: Learning Resources
Website: www.learningresources.com
SwimWays Baby Spring Float Activity Center
Description: The Baby Spring Float Activity Center from SwimWays is a fun, safe way to introduce little ones to the water, and is perfect for trips to the pool this summer as it folds flat and comes with a carry tote.

Designed for babies ages 9-24 months, the float features a rotating octopus activity center which holds toys that babies can touch and activate like a squeaker fish, stacking rings and fish teether.
Product Images: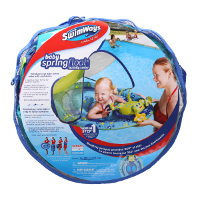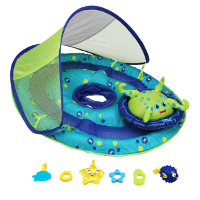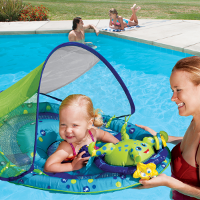 Age: 9-24 months
Suggested Retail Price: $29.99
Availability: Available now at Target (in stores and online).
Company: SwimWays
Website: www.swimways.com
playsafe.org
Description: Outdoor play is always so much fun – and to make sure every play date is a safe one, families can visit PlaySafe.org. The site, from The Toy Association, is full of tips and information for families on toy and play safety. They are a great resource all year round.
Age: All Ages
Suggested Retail Price:
Company: Toy Association
Website: playsafe.org
This SMT is sponsored by Spinmaster, Moose Toys, Learning Resources, SwimWays and The Toy Association.