Toy Fair Preview SMT with Elizabeth Werner - Day 1 - February 16, 2018
LEGO Friends Friendship House
Description: It's the LEGO brick's 60th birthday this year, and leveraging the limitless versatility and creativity of the 2x4 iconic brick, LEGO Friends continues to be one of the LEGO Group's most popular themes - offering children a rich storyline and highly detailed construction toys centered on the adventures of five girls from Heartlake City.

Similar to all LEGO Friends construction sets, the Friendship House is packed with tons of detail and functionality: including a working pulley to help lift supplies into the house and a fireman's pole and slide.

Complete with three LEGO Friends Minidolls a hamster, dog and a bunny character, children as young as 6 years old can enjoy hours of role play building fun as their creations come to life!
Product Images: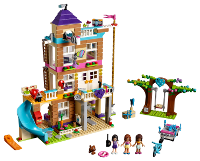 Age: 6+ years
Suggested Retail Price: $69.99
Availability: Now at all major retailers
Company: LEGO
Website: www.lego.com
Sit-To-Stand Walker
Description: The interactive Sit-to-Stand Learning Walker from VTech helps little ones develop from a crawler to a walker.

It features an activity panel that includes spinning gears, light-up piano keys, shape sorters, a play phone and more, plus it's removable for fun floor play; as babies grow, attach the panel to the walker and they'll continue to learn as they move along.

Children can also meet friendly animals on the activity panel by inserting the shape sorters, pressing the puppy button, sliding the mouse or batting at the bird.
Product Images: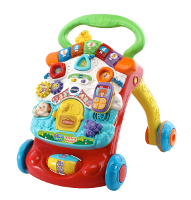 Age: 9-36 months
Suggested Retail Price: $39.99
Availability: Fall 2018
Company: VTech
Website: www.vtechkids.com
MorfBoard
Description: Invented by Eitan Kramer, a former X-Games athlete and Guinness World Record Holder for the highest air on a halfpipe (14ft! Awesome, right?), and co-developed with JAKKS Pacific, the MorfBoard is a budding action sports eco-system that begins with one board that transforms in seconds. With easy lock and release technology, the MorfBoard allows kids the freedom to personalize their experiences with a quick click

Kids don't always want to commit to just one sport, and they shouldn't have to! The world of action sports is expansive, and it deserves to be explored by the athletes of tomorrow. In this regard, we are especially excited to truly morph the perception of what actions sports can be. By blurring the lines and raising the bar, MorfBoard offers the opportunity to experiment with a number of different sports all in one, for less commitment and expense, and more fun and options.

The board can be transformed between four different modalities: MORF Skate, MORF Scoot, MORF Balance, and MORF Bounce, and we look forward to expanding the ecosystem to encompass even more modalities in seasons to come. The Skate/Scoot MorfBoard Combo is officially available at an estimated retail price of $99.99. Morfboard's commitment to innovation, simplicity, affordability and great quality will certainly bring kids (+8) outside and to the parks.
Product Images: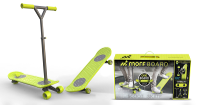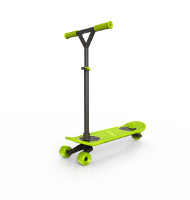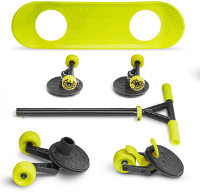 Age: 8+ Years
Suggested Retail Price: $99.99
Availability: Target
Company: Jakks Pacific
Website: morfboard.com
Jenga Pass Challenge Game
Description: In this new twist on a Classic HASBRO game, players stack the hardwood JENGA blocks on the included platform to build their tower.

Tension builds as players carefully push, pull and stack the hardwood blocks while holding onto one of the platform handles before carefully passing to their opponent.

The last player to successfully stack a block and pass the platform without causing the tower to crash, wins!
Product Images: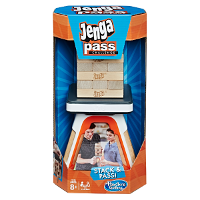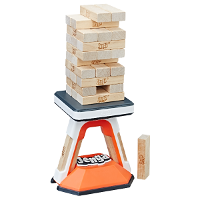 Age: 8+ years
Suggested Retail Price: $19.99
Availability: January 2018
Company: Hasbro
Website: www.hasbro.com
Pikmi Pops PushMi Ups
Description: Pikmi Pops PushMi Ups pop open to reveal all-new sweetly-scented icy cool Pikmi characters.

The PushMi Up vessel combined with the confetti surprise creates an unboxing experience that celebrates fun.

There are 12 PushMi Up sweetly-scented plush Pikmis to collect.
Product Images: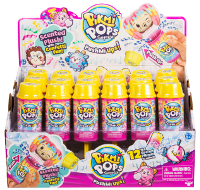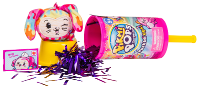 Age: 5+ years
Suggested Retail Price: $4.99
Availability: April at all major retailers
Company: Moose Toys
Website: www.pikmipops.com
This SMT is sponsored by LEGO, VTech, Jakks Pacific, Hasbro and Moose Toys.