Holiday Toy Must Haves with Elizabeth Werner - Day 2 - December 5, 2017
Leap Frog Scoop and Learn Ice Cream Cart
Description: The LeapFrog Scoop & Learn Ice Cream Cart will delight and surprise kids as they create tons of imaginative combinations with assorted ice cream scoops, toppings and syrups that teach colors and flavors.v Kids can build memory and sequencing skills when they insert an order card into the cash register and create the customer's order in the correct sequence, and count along as they add the correct number of syrup pumps. Once the ice cream matches the image on the card, kids can ring up the sale and push the cart along to find new customers.

Playful phrases introduce colors, numbers, flavors and more.

All of the pieces can be placed in two side storage drawers and kids can push the cart around to hear upbeat songs and music.
Product Images: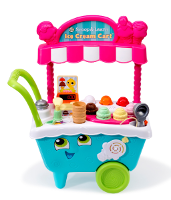 Age: 2+ years
Suggested Retail Price: $39.99
Availability: Fall 2017
Company: Leap Frog
Website: www.leapfrog.com
Schnooks
Description: ZURU is bringing the popular girls plush, Shnooks, back for a whole new generation of young girls! Shnooks are an ultra-cute feature plush that combines hair-play with a unique shnubble-bubble pack, which means Shnooks magically expand 8x their size when opened. Kids will love opening their Shnook and styling multiple looks. There are 6 new characters to collect, each with their own personalities and best friend powers.
Product Images: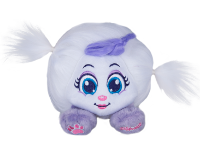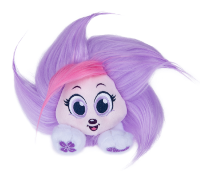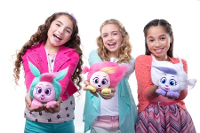 Age: 3+ years
Suggested Retail Price: $8.97
Availability: December 1st at Walmart
Company: Zuru
Website: www.shnooks.zuru.com
Barbie DreamHorse
Description: The newest addition to the Dream World line. Barbie and her DreamHorse. This gorgeous animal not only features sounds and motion but also interacts with girls via touch and sound sensor reaction. The horse can walk and turn 360 degrees or neigh and feed (a bunch of carrots are included. It nuzzles in response to touch and nods yes or no when you ask a question. It also plays songs.
Product Images: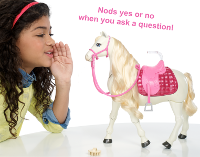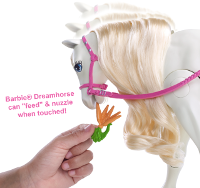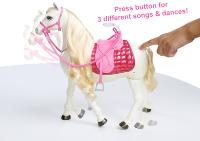 Age: 3+ Years
Suggested Retail Price: $99.99
Availability: Available Now at all major retailers
Company: Mattel
Website: barbie.mattel.com/shop/en-us/ba/barbie-her-dreamhorse-fdb39
Roll Play Roll 12V Up-rider Battery Ride-on Toy
Description: The Rollplay 12 Volt Up-Rider unique design combines the stability and control of traditional scooter handlebars with an innovative wheel configuration The four wheels provide smooth steering and balance, while you create a pivot of 360 degrees for easy turns! Provides fun dynamic speed and braking for better control and 12 volt motor drive for reliable use.

•Pivot 360 degrees for easy turns
•4 wheels provide deeper tread and smoother road contact
•Dynamic speed and braking for better control and 12 volt motor drive for reliable use
•Find comfortable handle positions with adjustable hand positioning
•Max speed 4 mph
•Maximum weight up to 150 lbs.
Product Images: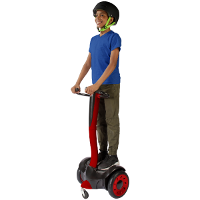 Age: 5+ years
Suggested Retail Price: $149.99
Availability: Available now at Walmart
Company: Roll Play
Website: www.rollplay.com
PlaySafe.org
Description: PlaySafe.org is a free resource for families that offers tons of tips and advice on toy and play safety. Created for parents by parents at The Toy Association, the site features a handy age-by-age toy buying guide, safety tips for new parents, and FAQs on keeping little ones safe while they play. It also has important information about today's top safety concerns, including fidget spinners, magnets, and battery safety. The goal is to make sure that every play date is both fun and safe!
Age: All ages
Suggested Retail Price:
Company: The Toy Association
Website: www.playsafe.org
This SMT is sponsored by Leap Frog, Zuru, Mattel, Roll Play and The Toy Association.