Back To School with Elizabeth Werner - August 11, 2017
Nintendo 2DS XL • Hey! PIKMIN • Miitopia
Description: Nintendo has fun games for kids to enjoy, whether with friends after school or on a long ride on the school bus.

New Nintendo 2DS XL is the newest addition to Nintendo's family of portable video game systems.

New Nintendo 2DS XL is great for kids and those new to video games.

Players use the touch screen to help Captain Olimar, a pint-sized spaceman and his strange but adorable little companions, Pikmin, explore a strange world in 2D.

Players will use Pikmin to defeat hostile predators, solve puzzles and refuel Captain Olimar?s ship.

Players must gather a team to fight evil in the world of Miitopia.

Players can design Mii characters based on their favorite people and put them in the game (friends, brothers and sisters, mom and dad, favorite sports stars or musicians).

You can also import Mii characters from some other Nintendo games.

Players battle countless enemies as they venture through the kingdom to defeat the Dark Lord.
Product Images: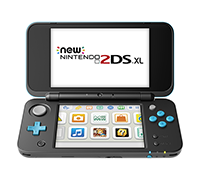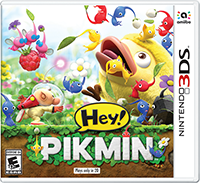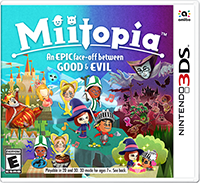 Age: 3+ years
Suggested Retail Price: Nintendo 2DS XL - $149.99 • Hey! PIKMIN - $39.99 • Miitopia - $39.99
Availability: Now
Company: Nintendo
Website: www.nintendo.com
Leap Frog Academy
Description: Innovative, interactive learning program guides children on fun Learning Adventures they can play on a variety of devices, even without Wi-Fi.
Features a well-rounded curriculum designed by educators, where children can explore a variety of skills important to their development.

Subscription-based service offers access to 1,000+ learning activities designed to track children's progress and adjust to support their learning.

Free month trial at LeapFrogAcademy.com.
Product Images: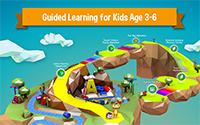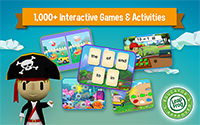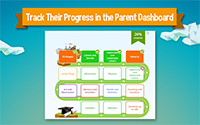 Age: 3-6 years
Suggested Retail Price: $5.99-$7.99 per month, after free one month trial
Availability: NOW
Company: Leap Frog
Website: leapfrogacademy.com
Recoil Multi-player Starter Pack by Skyrocket
Description: School days are just around the corner, but Skyrocket wants families to take advantage of the remaining summer days outdoors with their newest active gameplay toy: RECOIL. RECOIL will get you and the kids outdoors and active with this video game brought to real life.

RECOIL is like laser tag, but better! With updated Infrared technology, GPS-enabled location and the ability to set up your gameplay anywhere, RECOIL allows families to strategize, run around, and enjoy the weather before its back to the books.

Mobile devices attach to the blasters and will serve as your second eye to see where your team members are, where your enemy is creeping up, and gives you the ability to launch air strikes. Players feel the haptic feedback of the blasters and hear their enemies through 3D positional audio.

RECOIL is in stores now and you can purchase it at all major retailers like Target, Toys'R'Us, Walmart, and more! The RECOIL Starter Pack gives you all the gear you need to start a game. You don't want to miss out on this incredibly fun game that everyone in the neighborhood can play.
Product Images: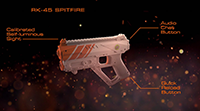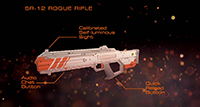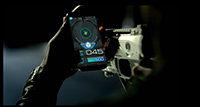 Age: 12+ Years
Suggested Retail Price: $129.99
Availability: Now at all major retailers
Company: Skyrocket
Website: skyrocketon.com
Mabel's Labels
Description: These school label packs include all the personalized, waterproof labels needed to keep belongings from getting lost or mixed at daycare, school or extra curricular activities. They are dishwasher and laundry safe and 100% satisfaction guaranteed.

Perfect for backpacks, lunch containers, clothes, pencil cases and so much more, these labels are a must have on any busy family's back-to-school shopping list!

Prevent having to replace lost items and save money by using Mabel's Labels on all of your kids gear.
Product Images: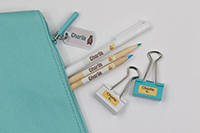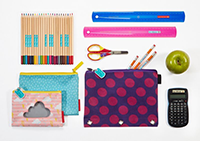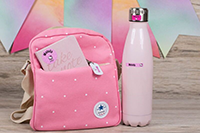 Age: 4-12 years
Suggested Retail Price: $42
Availability: All year long at www.mabelslabels.com
Company: Mabel's Labels
Website: www.mabelslabels.com
PlaySafe.org
Description: PlaySafe.org is a free resource for families that offers tons of tips and advice on toy and play safety.

Created for parents by parents at The Toy Association, the site features a handy age-by-age toy buying guide, safety tips for new parents, and FAQs on keeping little ones safe while they play.

It also has important information about today's top safety concerns, including fidget spinners, magnets, and battery safety. The goal is to make sure that every play date is both fun and safe!
Product Images: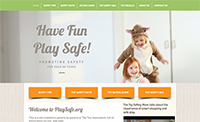 Age: All ages
Suggested Retail Price:
Company: The Toy Association
Website: playsafe.org
This SMT is sponsored by Nintendo, Leap Frog, Skyrocket, Mabel's Labels and The Toy Association.