Holiday Must Haves - December 6, 2016
LeapStart
Description: With the holidays quickly approaching us, it's hard for parents to juggle work, school, family get-togethers and shopping for holiday gifts. However this holiday season, LeapFrog wants parents to know that the brand new LeapStart, an interactive activity book for kids is an easy way to ensure big smiles from kids of all different ages. Available on Amazon, Amazon Prime, and on shelves at major retailers, this entertaining and educational system is designed to keep kids learning and having fun all at the same time.

The LeapStart Interactive activity system comes in two versions, one for Preschool through Pre-K and one for Kindergarten through 1st grade. Each works with the library of 16 books that teach kids over 50 key skills per grade level and are packed with activities that bring learning to life to keep kids engaged for hours.

A funfest of touch-and-talk games, creative challenges, problem-solving puzzles, math mazes and more awaits with 30+ activities in every book. Every activity across each and every book is designed to be played again and again for endless discovery, storytelling, music making, jokes and more.
Product Images: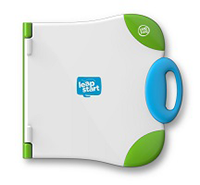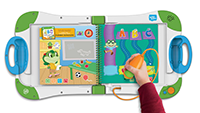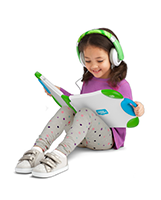 Age: 2-7 years
Suggested Retail Price: $39.99 + book sold separately
Availability: Available now at all major retailers
Company: Leap Frog
Website: www.leapfrog.com/en-us/products/leapstart
DC Comics Super Hero Girls Finals Crisis & Hits and Myths and Wonder Woman 75 Set
Description: DC has incredible stories to offer the Wonder Woman fans in your life; spanning content for children to adults - this year she is more popular than ever with her upcoming film and 75th Anniversary celebration.

DC SUPER HERO GIRLS FINALS CRISIS & HITS AND MYTHS: For the young comic book fan - and those young at heart - this new universe has become super popular with girls and boys as toys and DVDs have been flying off shelves! Now,pick up the first two volumes of DC Super Hero Girls' must-have New York Times bestselling series featuring Supergirl, Wonder Woman, Harley Quinn, Batgirl and more as they navigate life at Super Hero High. Join them on their adventures this holiday season.

WONDER WOMAN 75 SET: For the adult Wonder Woman fan, DC has packaged four classic stories featuring the Princess of the Amazons into one collectible slipcase in honor of her wondrous 75th Anniversary.
Product Images: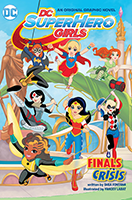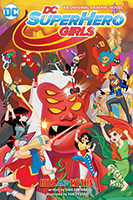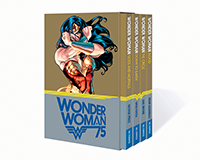 Age: Small children and tweens for DC Super Hero Girls Sets and Adults for the Wonder Woman set
Suggested Retail Price: DC Super Hero Girls Vol. 2: Hits and Myths - $9.99, DC Super Hero Girls Vol. 1: Finals Crisis - $9.99, Wonder Woman 75th Anniversary Box Set - $49.99
Availability: Available now at DCComics.com, at book stores including Barnes & Noble and at comic book shops
Company: DC Comics
Website: DCComics.com
Bunchems and Kinetic Sand
Description: A new generation of activities products are allowing children to discover a greater sense of creative freedom, encouraging kids to be designers and creators. Products like Kinetic Sand, and Bunchems allow kids to be a part of the maker movement in a way that's creative, satisfying and completely kid-friendly.

Bunchems: The award-winning toy Bunchems, allow kids to easily have their creations come to life - simply stick Bunchems together and watch them bounce, shake and wiggle with just a tap.

Kinetic Sand: Kinetic Sand is 98% sand and 2% magic. Kids can pull it, shape it and mold it, to create incredible sand art. Kinetic Sand sticks to itself and not to kids, so it can be easily cleaned up and stored.
Product Images: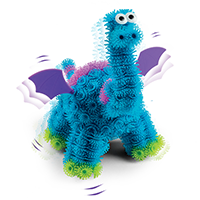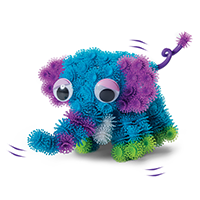 Age: 6+ Years
Suggested Retail Price: Bunchems: $24.99, Kinetic Sand: $7.99 - $14.99
Availability: Available now at all major retailers
Company: Spin Master
Website: spinmaster.com
Y Flyer
Description: The Y Flyer features revolutionary self-propelling stepping action where children simply hop on and step on the pedals in an upward and downward motion, to get the Y Flyer moving forward at fast speeds.

The Y Flyer has a quick response handbrake to slow down or come to a stop, as well as foot pedals with super grip foot plates for ultimate comfort and traction.

It's built with a strong steel frame that's easily foldable for quick storage and travel.
Product Images: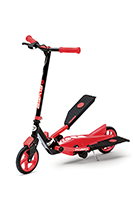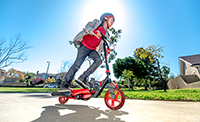 Age: 7+ years
Suggested Retail Price: $149.99
Availability: Available Now exclusively at Toys"R"Us
Company: Yvolution
Website: yvolution.com
Sribble n' Play Featuring Colorburst and Jot 4.5 Featuring Clearview
Description: Battery life lasts up to 7 years without needing a new battery.

Boogie Boards are eco-friendly.

Scribble n' Play:

First-ever color eWriter, incorporating color screen and new stylus tools to make drawing more fun.

Patented multicolor LCD screen brings color to eWriters for the first time, allowing kids to inject creativity into their drawings.

Includes set of four stylus tools to create a variety of lines and textures.

Slim and light-weight, and fits into a backpack.

Jot 4.5:

New translucent screen transforms the original Jot 4.5 into a kid-friendly learning tool, encouraging kids to trace and play.

Patented translucent LCD screen allows kids to practice writing, drawing or solving math equations.

Small, slim form factor is perfect for use in the home, at school or in the car.

Includes set of alphabet and math flash cards, with slip-in attachment and attachable stylus tool to make tracing easy
Product Images: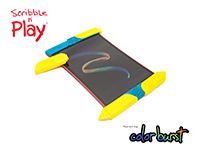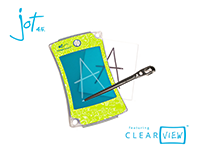 Age: Sribble n' Play Featuring Colorburst: 4+ years, Jot 4.5 Featuring Clearview: 3+ years
Suggested Retail Price: Sribble n' Play Featuring Colorburst: $29.99, Jot 4.5 Featuring Clearview: $19.99
Availability: All major retailers
Company: Boogie Board
Website: www.myboogieboard.com
This SMT is sponsored by Leap Frog, DC Comics, Spin Master, Yvolution, and Boogie Board.