Holiday SMT - November 14, 2016
Doc McStuffins Toy Hospital Care Cart
Description: Doc McStuffins continues to be a favorite character for little ones, and this holiday season, the new Toy Hospital Care Cart is sure to top wish lists for fans of the hit Disney Junior series.

Budding young doctors can reenact Doc's medical adventures as the Chief Resident at the new Toy Hospital as they roll from patient to patient with this kid-sized Care Cart, which plays the "Welcome to the Hospital" song.

Kids will love exploring and learning about caring for others with lots of exciting features, including a light & sound patient scanner, interchangeable X-ray card, a talking heart monitor with printout, a kid-powered blood pressure pump, and a patient bed for included friend Findo.
Product Images: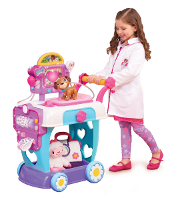 Age: 3+ years
Suggested Retail Price: $49.99
Availability: Available now at Toys R Us, Target, Walmart and Kmart.
Company: Just Play
Website: justplayproducts.com/products/doc-mcstuffins-toy-hospital-care-cart/
Bob the Builder R/C Super Scoop
Description: Scoop isn't just a hardworking digger; he's Bob's best friend, and he's ready to show off his new moves as he's brought to life through remote control motorized action!

Use the 4 buttons on the remote to activate movement in forward and reverse, the motorized back bucket and the special stunt mode.

Once you press the button for stunt mode, Super Scoop will automatically use his front bucket to prop himself totally upside down, balancing entirely on his front bucket as he shows off his never-before-seen moves.

Press the "B" logo button on the Scoop's roof for lights, sounds, and iconic Scoop phrases.

Lift exhaust lever to raise front bucket and activate lights, sounds, and phrases.

Requires 4-AA batteries, included.
Product Images: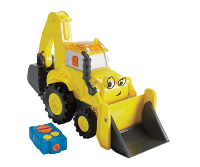 Age: 3+ years
Suggested Retail Price: $49.99
Availability: Aavailable now at all major retailers.
Company: Fisher-Price
Website: fisherprice.com
HOT WHEELS AI Cars
Description: Hot Wheels A.i. offers complete play right out of the box. The A.i. starter set comes with two smart cars, and two controllers and does not require a smartphone.

Hot Wheels A.i. can be driven off track in free-play mode allowing players to race across any surface and unlock the full speed and performance of their race cars.

Each Smart car has a sensor on the bottom that communicates with the Smart Track by reading the gray-scale color gradation on the track - similar to Roomba vacuum technology.
Product Images: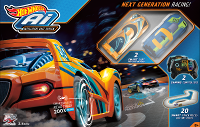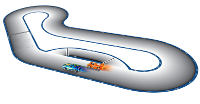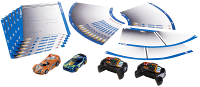 Age: 8+ Years
Suggested Retail Price: $99.99
Availability: Starter sets available now at all major retailers
Company: Mattel
Website: play.hotwheels.com/en-us/ai.html
Wet Head
Description: Wet Head from Zing is a water roulette game. Fill the Wet Head with water, strap yourself in and give it a spin.

Players have the option to play with the spinner, or download the free Wet Head Challenge app, available on iOS and Android and ask each other trivia questions.

Players who take the Wet Head Challenge can upload their videos to social media using #WetHeadChallenge and send the challenge to friends and family. They can also use the hashtag to see others take the challenge all over the world. There are over 200 million views of wet head videos on YouTube this year!
Product Images: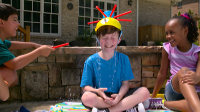 Age: 4+ years
Suggested Retail Price: $14.99
Availability: Available now in stores and online at Target, Walmart and ToysRUs
Company: ZING
Website: wethead.toys
Go! Go! Smart Friends Enchanted Princess Palace
Description: Explore each magical room in the Go! Go! Smart Friends Enchanted Princess Palace. This epic palace expands to four feet long and has a variety of luxurious rooms including a ballroom, music room, kitchen, bedroom and observation tower. While exploring the palace with Princess Darla, place her on the five MagicPoint locations to experience her friendly personality, lights and more. When Princess Darla sits at her MagicChat tea set table with a friend (additional characters sold separately), they will interact by chatting and singing with each other. The palace also has a clock with a movable hand and three light-up buttons that introduce words, colors, letters and numbers and play magical melodies and sing-along songs. Toddlers can create a whole kingdom featuring princesses, princes, fairies, magical creatures and more with Go! Go! Smart Friends characters and playsets (sold separately).
Product Images: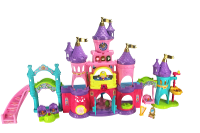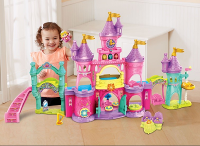 Age: 18 months - 5 years
Suggested Retail Price: $59.99
Availability: Available now at major retailers
Company: VTech
Website: vtechkids.com
This SMT is sponsored by Just Play, Fisher-Price, Mattel, Zing and VTech.