Holiday Toy Must Haves - December 4th 2015
Color Alive Easy Animation Studio
Description: Crayola Color Alive Easy Animation Studio, powered by DAQRI, uses Smooth Action Technology to enable kids to create custom animations quickly, with only a few mannequin poses needed to create full animations.

After downloading the free Color Alive app, kids can bring their characters to life and personalize their animations.

There are 10 customizable characters and five backgrounds.
Product Images: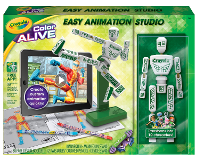 Age: 6+ years
Suggested Retail Price: $24.99
Availability: Retailers Nationwide
Company: Crayola
Website: www.Crayola.com/coloralive
Smart Toy
Description: Smart Toy® is the next generation of play; providing high-tech play that's seamless and screen-less.

Smart Toy® inspires creative play through storytelling, fun adventures and energizing activities.

Smart Toy® image recognition technology allows it to read the Smart Cards, triggering new and exciting activities.

The Smart Toy® Parents app allows parents to control Smart Toy® via their smartphone.
Product Images: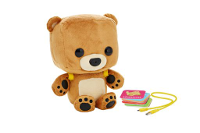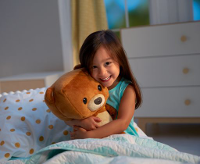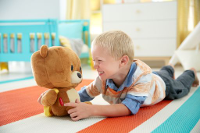 Age: 3-8 years
Suggested Retail Price: $99.99
Company: Fisher-Price
Website: smarttoy.com
Girl Scout Cookie Oven
Description: The Girl Scouts® Cookie Oven created by Wicked Cool Toys, is a real working oven that allows kids (and even adults) to enjoy the hands-on fun of baking cookies inspired by their favorite Girl Scout Cookie flavors.

The Girl Scouts Cookie Oven is the first toy oven ever made that actually BAKES the cookies evenly all the way through!

Pre-heating time is only 5 minutes.

A viewing window lets young bakers safely watch their cookies bake!

The Girl Scouts® Cookie Oven comes complete with baking pan, spatula, measuring tool, and a Thin Mints starter mix.
Product Images: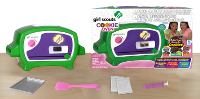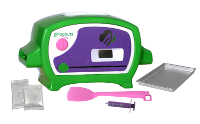 Age: 8+ years
Suggested Retail Price: $59.99
Availability: Now at Nationwide Retailers
Company: Wicked Cool Toys
Website: www.wickedcooltoys.com/gscookieoven
Zoomer Chompingz
Description: Meet the Chomplingz interactive dinos from Spin Master with lights, sounds and sensors.

Chomplingz can realy sense and react to your movements thanks to advanced mouth and nose sensors.

You can play all kinds of fun games like Hot Hands and CatchZoomer Chomplingz are mini-dinos with big bites.

Part of the award winning Zoomer line from SPIN MASTER.

Each Zoomer Chomplingz comes with its own bone accessory-perfect for a roaring game of catch.

Chomplingz eyes change color depending on their mood.
Product Images:
Age: 5+ years
Suggested Retail Price: $39.99
Availability: Now at Retailers Nationwide
Company: Spin Master
Website: www.zoomerdino.com
Mario Tennis Ultra Smash
Description: Mario Tennis: Ultra Smash is a fun, new game for the entire family that plays on Nintendo's Wii U home console.

Players of all ages and skill levels can pick it up and play together as their favorite Nintendo characters. You can play a traditional game of tennis or go wild with cool new moves not possible in real life.

The game is compatible with select Nintendo amiibo figures, which are sold separately and can be used as doubles partners in the game's online mode.

For good family-friendly fun, Mario Tennis: Ultra Smash is definitely a must-have for the holidays. It's available now at a suggested retail price of $49.99.
Product Images: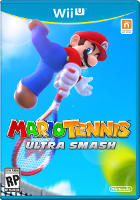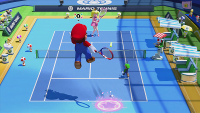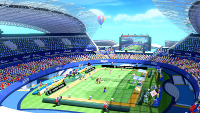 Age: ESRB Rating E for Everyone
Suggested Retail Price: $49.99
Availability: Now at Retailers Nationwide
Company: Nintendo
Website: mariotennis.nintendo.com/ultra-smash/
This SMT is sponsored by Crayola, Fisher-Price, Spinmaster, Wicked Cool Toys and Nintendo