Sneak Peeks - November 19th 2015
Flipsies Sandy's House & Ocean Cruiser
Description: Sandy's House & Ocean Cruiser is a 2-in-1 playset that transforms from a beautiful house where she can spend time with her friends to an ocean cruiser that she can use to explore ocean life! Press the charm on Sandy's necklace to see it light-up and to experience her friendly personality. Place Sandy on the eight MagicPoint locations on her playset or other MagicPoint locations on Flipsies playsets (each sold separately), and she'll respond with playful phrases unique to her own personality. Collect Sandy's friends (each sold separately), and they can switch clothes, wigs and accessories for more fun styles. When Sandy and one of her friends are on the MagicPoint locations at the dining table, they will chat with each other. Connect the slide and zip line for even more fun! Let your dreams shine with Flipsies!
Product Images: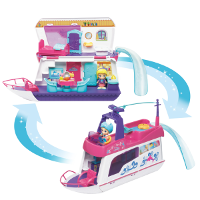 Age: 4+ years
Suggested Retail Price: $39.99
Availability: Now at VTechKids.com, Amazon.com, TRU
Company: VTech
Website: www.vtechkids.com/flipsies
Little Live Pets Clever Keet
Description: Who's a clever bird? Clever Keet is the smartest bird that has ever flown into the Little Live Pets™ pet shop! When kids meet Clever Keet, they give it a name and he/she remembers it. It's just like adopting a real bird, and the included adoption certificate makes it official. He can record and repeat their messages like the other Little Live Pet™ birds, but this bird can also do so much more! He knows how to talk and answer all types of questions, and can even mash up his sentences to make funny new phrases. He's also very athletic! He comes with his own playground and his very own cart to ride. The playground comes with a swing, a mirror, a dance floor and a perch. He can swing on his own, eat and drink from the food perch and chat on his talking perch! Clever Keet also loves music! He can sing and dance to his own songs, as well as songs that kids play him. He loves showing off and dancing in front of his mirror. To see him go for a ride, kids can place him on his cart and watch him roll! Clever Keet is so much fun, they won't believe he's not a real bird! CleverKeet comes with one CleverKeet bird, one playground, one cart, one instruction booklet and adoption certificate, all for $59.99.
Product Images: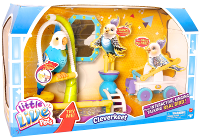 Age: 5+ years
Suggested Retail Price: $59.99
Availability: Currently available at all mass retailers
Company: Moose Toys
Website: moosetoys.com/products/little-live-pets-cleverkeet
Pictopia: Star Wars Edition
The ultimate picture-trivia family game!
Description: Prove whether you are a Padawan or Jedi Master when your knowledge of STAR WARS is tested with 1,000 questions on the iconic planets, ships, villains, and heroes from a galaxy far, far away...

It's a game of teamwork — with a competitive edge! Sometimes you'll work together and other times answer alone, but you'll wager every time! How much you risk depends on how well you know your STAR WARS trivia! Feel the Force questions add an exciting twist by revealing how much you sense about other players!
Age: 7+ years
Number of Players: 2 to 6
Suggested Retail Price: $19.99
Availability: Available Fall 2015 at Target.
Company: Wonder Forge
Website: www.wonderforge.com
Kurio Xtreme 2 featuring Kurio Motion 2.0 (KD Interactive)
Description: Kurio Xtreme 2 is the safest, most fun, full-featured Android™ tablet built especially for kids, offering tremendous value at just $129.99.

It combines a modern, sleek design and the most advanced tablet technology with a kid-tough bumper and shatter-proof screen protector, so it's built to withstand even the most extreme play.

Includes 18 exclusive Kurio Motion body-movement-controlled games that will have kids up off the couch—running, jumping and dancing in front of their tablets. All-new Kurio Motion 2.0 multiplayer games let kids play cooperatively and competitively in playground games like baseball and tug of war, and extreme sports like rafting and paragliding.

Xtreme 2 is fully loaded with more than 60 apps (a $300 value) for out-of-the-box play, and with parents' permission, kids can access millions more apps through the Google Play store.

Includes a free lifetime subscription to Kurio's robust parental controls and Kurio Genius internet filtering system, which is updated daily. Parents can set time controls, manage apps and determine web access for up to eight user profiles.

Also includes Kurio SOS, Kurio's live, instant 24/7 customer care service that offers free, unlimited live chat sessions with a tech expert—and Kurio's technicians can actually remotely takeover the device and resolve any issues that may arise.

Xtreme 2 also has a kickstand built in, and can connect to the family TV through the HDMI port.

You can quickly and easily personalize them – simply write and go! Perfect when you need labels right away.

They're ideal for everything you take to school: lunch containers, water bottles, school supplies, clothes and more!
Product Images: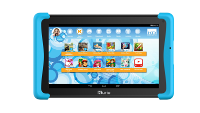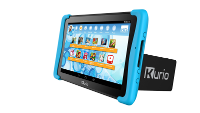 Age: 3+ years
Suggested Retail Price: $129.99
Availability: Available in blue at retailers nationwide. A pink edition will be available exclusively at Toys R Us stores and www.Toysrus.com/Kurio
Company: Kurio
Website: www.kurioworld.com
RoomLookz
Description: Based off the wildly successful LockerLookz brand, RoomLookz offers high style, high quality room décor collections with mix-and-match pieces and competitive price points.

Targeted toward girls 8 to 14 years old, RoomLookz is based on the LockerLookz concept turning her room from drab to fab with fashionable desk accessories and storage, wall décor, magnetic accessories, and lighting.

Tween girls and their parents are looking for ways to build out her bedroom décor that can be easily and affordably transformed to suit the girl's mood and changing interests and RoomLookz suites these needs.
Product Images: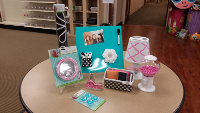 Age: Girls 8 to 14 years
Suggested Retail Price: from $3.99 up to $24.99
Availability: Available now at www.RoomLookz.com
Company: Lockerlookz
Website: www.RoomLookz.com