Holiday Sneak Peeks - November 11th 2013
Kurio Touch 4s Handheld by Techno Source
Description: Techno Source has taken the essence of its best-selling Kurio family tablets and created a handheld for kids.

Kurio Touch 4s is a real Android 4.2 Wi-Fi enabled handheld device. Kids can record videos, take photos, listen to music, play games and safely surf the web. Parents can determine the level of internet access, set daily time limits and manage applications.

This is the first real Android competitor to the iPod Touch, complete with Kurio's powerful parental controls and at an amazing value price of just $99.99.

Comes preloaded with more than 30 family-friendly apps.

Includes child-friendly earbuds. Available in black or white.
Product Images: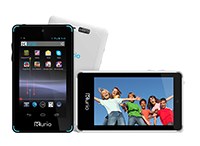 Age: 3+ years
Suggested Retail Price: $99.99
Availability: #
Company: Techno Source
Website: www.kurioworld.com
LeapPad Ultra by LeapFrog
Description: LeapPad Ultra, the ultimate learning tablet for children, is the only tablet designed for kids from the ground up.

This is the tablet that moms want and kids will love.

Not only is LeapPad Ultra kid-tough but works with a library of 800+ fun and engaging games, interactive apps, eBooks, videos, music and more, all designed or approved by LeapFrog's own full-time, in-house team of learning experts.

Only LeapPad Ultra features a kid-safe web content experience, LeapSearch™, created in partnership with Zui™, a leading children's browser developer. LeapSearch is kid-ready out of the box and delivers an experience that parents can trust. Children can use LeapSearch to watch and explore a controlled selection of 100% kid-appropriate web content that has been reviewed and approved by LeapFrog's Learning Team.
Product Images: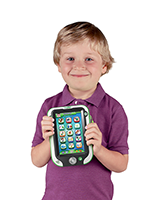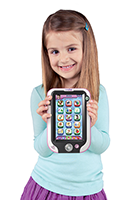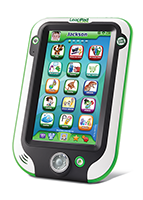 Age: 4-9 years
Suggested Retail Price: $149.99
Availability: Available at leapfrog.com and major online and retail locations
Company: LeapFrog
Website: www.leapfrog.com/LeapPadUltra
Syklanders SWAP Force by Activision
Description: 2013 Parents' Choice Award winner, Skylanders SWAP Force Is the must-have videogame! In this new game, kids and parents alike can now mix and match top and bottom halves of 16 SWAP Force figures, creating more than 250 unique combinations of characters. It's fun for the whole family and offers an exciting adventure full of puzzles, mini-games, activities, and exploration.

Skylanders SWAP Force is a great value as all 100+ characters from the previous two Skylanders games can now be played in the new game.

Skylanders SWAP Force is available now for Nintendo Wii, Wii U, 3DS, Xbox 360 and PlayStation 3 - as well as day and date availability for PlayStation 4 and Xbox One.
Product Images: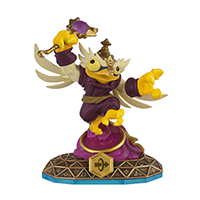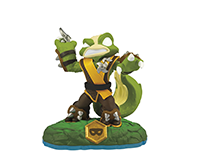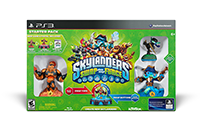 Age: For children of all ages and their families
Suggested Retail Price: $74.99 for a starter pack; $14.99 for an individual SWAP Force figure, $9.99 for an individual core Skylanders figure
Availability: #
Company: Activision
Website: www.skylanders.com
Despicable Me 2 Minion Dave
Description: Despicable Me 2 is now the #1 animated film of 2013 and the #2 highest grossing film of the year worldwide.

Despicable Me 2 Minion Dave Talking action figure is one of the top-selling items at retail this year.

Thinkway Toys has created 3 Minions that look, talk, act, behave - and fart - just like the Minion characters from the movie. It has 55 Minion sayings and sound effects in the original movie voice.

Hear him talk by pressing his pocket or moving his head side to side.

Switch to Banana Mode by touching his tongue and he will 'eat' bananas and fart (just like the movie).
Product Images: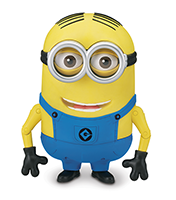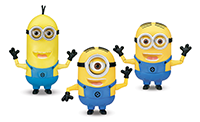 Age: 4+ years
Suggested Retail Price: $39.90
Availability: #
Company: Thinkway Toys
Website: www.thinkwaytoys.com
Go! Go! Smart Wheels™ Train Station Playset
Description: VTech's Go! Go! Smart Wheels Train Station is part of a new collection of playsets and vehicles that feature traditional vehicle role-play infused with modern technology.

Kids can combine the track pieces into different configurations as the motorized train engine and cargo car chug through the playset.

Each Go! Go! Smart Wheels playset features SmartPoint locations that can be recognized by any SmartPoint vehicle.

As a vehicle is rolled over a SmartPoint, it will flash and play greetings, fun sounds, short tunes and sing-along songs.

The Go! Go! Smart Wheels line features more than 20 different playsets, vehicles and accessories starting at just $7.99.
Product Images: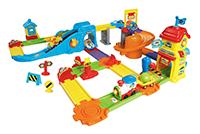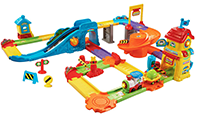 Age: 1-5 years
Suggested Retail Price: $49.99 (Playsets range from $24.99 to $49.99, vehicles are priced at $7.99)
Availability: #
Company: VTech
Website: www.vtechkids.com/product/detail/13337/Go_Go_Smart_Wheels_Train_Station_Playset