SMT "Last Minute Holiday Shopping Ideas" December 2nd 2011
Heart For Heart Girls
Description: The Hearts For Hearts Girls is a charitable doll line and fashion collection from Playmates Toys, which seeks to empower girls to become agents of change in their communities, their countries and around the world. The line features six dolls that represent real girls from real places all over the world. Each authentically dressed and lifelike doll has her own story to share and is working to change her community in ways unique to her home country. A portion of each doll sale is donated to a non-profit organization that helps children from that doll's country. Playmates Toys is working with non-profit partner World Vision to make this possible. The Hearts For Hearts Girls come to life with a fully interactive website that lets girls discover different cultures, hear about girls just like them and learn about how they too can make an impact. Each doll comes with a special code that lets girls unlock a free membership to the kid-safe website at www.hearts4heartsgirls.com.
Product Images: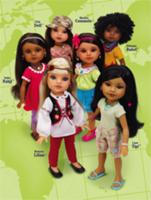 Age: 6 and up
Number of Players: N/A
Suggested Retail Price: $29.99
Company: Playmates Toys
Website: www.hearts4heartsgirls.com
Facebook: www.facebook.com/HeartsForHeartsGirls
LeapFrog Explorer Learning Cartridge Game
Description: Tech-products are high on children's wish lists this holiday season. At the top of many lists is the LeapPad Explorer learning tablet from LeapFrog. While many parents know the device they want to give their kids, they often do not know what software should accompany these tech products. LeapFrog offers popular learning cartridge games that encourage kids to have fun while they learn. LeapFrog Explorer cartridge games are cross-compatible between the LeapFrog LeapPad and this year's Toy of the Year LeapFrog Leapster Explorer, an added bonus for those who bought Explorers last year. Here are three recommended game experiences for kids ages 4-7 (all MSRP $24.99): LeapFrog Explorer™ SpongeBob SquarePants: The Clam Prix: This new game cartridge helps kids learn to read and spell. What is most unique about this learning game is that parents can get involved in the learning fun by programming customized word lists into the game they want their child to learn – such as a word list for an upcoming spelling test. LeapFrog Explorer™ Pet Pals 2: Kids will adopt and take care of their very own puppy as they learn to explore feelings and emotions, while practicing math skills in order to win the dog show. There is also a lesson of responsibility as child takes care of their pet by feeding, bathing and teaching it tricks. LeapFrog Explorer™ Disney Pixar Cars 2: Building off the success of the Cars2 movie, LeapFrog has taken familiar characters from the movie, like Mater and Lightning McQueen, to help further engage kids in exploring math. Again, blending learning with fun.
Product Images: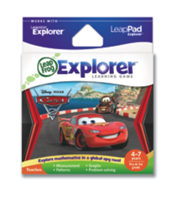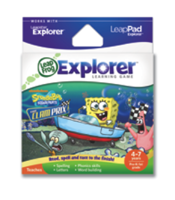 Age: 4-7 years
Number of Players: 1
Suggested Retail Price: $24.99
Company: LeapFrog Enterprises, Inc.
Website: www.leapfrog.com
Facebook: www.facebook.com/LeapFrog
Follow on Twitter: @LeapFrog
Xia-Xia
Xia-Xia™'s Here! Let's Go Play!
Description: Xia-Xia™, robotic hermit crabs with collectible, interchangeable shells, is topping children's wish lists everywhere. Four crazy crustaceans make up the Xia-Xia crew: Trinidad, Tobago, Turks, and Bimini. Press their claw and watch them go; Xia-Xia's do a wacky walk. Kids can have a blast switching and swapping Xia-Xia's candy-colored shells-just like a real hermit crab! For an added surprise, kooky little friends are hidden inside. Additional Xia-Xia shells even come with the bonus of two kooky little friends so kids can collect them all!
Product Images: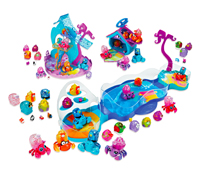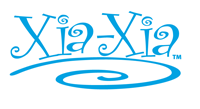 Age: 4+ years
Number of Players: N/A
Suggested Retail Price: $4.99-$19.99
Company: Cepia LLC
Website: www.xiaxiapets.com
Playmobil Secret Agent Headquarters With Alarm System
Description: PLAYMOBIL'S TOP AGENTS THEME WILL LET YOUR KIDS ENTER THE UNDERCOVER SPY WORLD OF THE TOP AGENTS AND ROBO GANG. THE BRAND NEW SECRET AGENT HEADQUARTERS CONTAINS COVERT FEATURES LIKE A TRAPDOOR LEADING TO THE JAIL, A JET SKI HIDING PLACE FOR AN EMERGENCY ESCAPE AND FINALLY A SECRET COMMAND CENTER WITH LED BOARD. THERE IS EVEN A FUCTIONAL ALARM SYSTEM THAT HELPS WARN OF INTRUDERS. EACH SET COMES WITH FIVE FIGURES, INCLUDING A DOUBLE AGENT WITH CHANGEABLE FACE AS WELL AS A MULTI-FUNCTIONAL VEHICLE FOR LAND, WATER AND AIR DEPLOYMENTS. IT ALSO FEATURES A SPY CAMERA SET, A ROBO GANG YACHT AND A ROBO GANG TRUCK THAT CAN BE UPGRADED TO ALLOW KIDS TO REMOTELY CONTROL THE VEHICLE.
Product Images: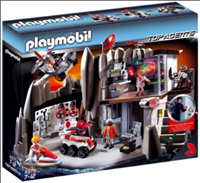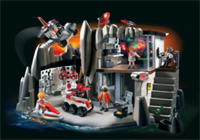 Age: 7-12 years
Number of Players: N/A
Suggested Retail Price: $89.99
Company: Playmobil USA Inc.
Website: www.playmobil.com/MICROSITES/TOPAGENTS/US/index.html
Facebook: www.facebook.com/PlaymobilUSA
Follow on Twitter: http://twitter.com/#!/PlaymobilUSA
AppBlaster
The first ever interactive gun for mobile gaming
Description: The first interactive gun for mobile gaming! Lock'n'load your iPhone or iPod touch and bring app gaming to the next level with the Appfinity AppBlaster! Using dual triggers, trigger-tap technology and augmented reality applications, the AppBlaster turns any environment into a virtual gaming experience. You can combat aliens in the real world as you witness the ultimate phone become the ultimate toy! Discover the incredible fusion of reality and technology through 7 different gaming apps.
Product Images: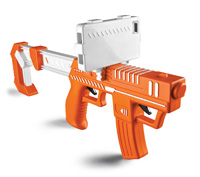 Age: 8+ years
Number of Players: 1
Suggested Retail Price: $19.99
Company: Spin Master Ltd.
Website: www.theappblaster.com