Holiday Ground Tour November-December 2011
Ultimate Mastermind
Ultimate Mastermind: It's the Codemaker vs. the Codebreaker
Description: MASTERMIND is the classic game of strategy that has had players making and breaking codes for more than 40 years. In ULTIMATE MASTERMIND, it's still the codemaker vs. codebreaker, but an extra code peg brings the challenge to a new dimension. With 59,000 possible solutions, it's a mind-bending challenge every time the game is played. Game play: the codemaker starts by setting up a pattern of five code pegs behind the secret shied. The codebreaker must then use deductive reasoning skills to solve the code. Once the code is broken, players switch positions. The player who cracks their opponent's series of codes in the least number of guesses wins the game. For 2 players.
Product Images: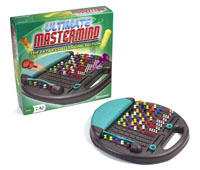 Age: 8 and up
Number of Players: 2
Suggested Retail Price: $19.99
Company: Pressman
Website: www.mastermindboardgame.com
Facebook: www.facebook.com/mastermindboardgame
Follow on Twitter: @Mastermindgame
Perplexus Rookie
Perplexus - The bendy, trendy, can't put it down challenge!
Description: Perplexus is the world's first 3D marble maze game. Perplexus Rookie is a new entry-level version for those interested in the game but who want an easier model to start with. Players maneuver a small marble around challenging barriers inside a large-sized transparent sphere. You win the game by successfully working the marble throughout the entire maze to the finish. Barriers: 70. New for 2011.
Product Images: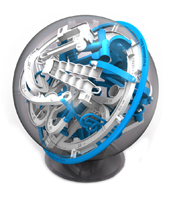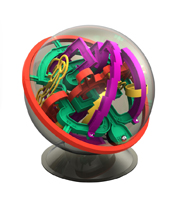 Age: 4-104
Suggested Retail Price: $19.99
Company: PlaSmart Inc.
Website: www.perplexus.net
My BFF Doll
My BFF Doll
Description: The new My BFF doll, as in best friend forever, invites girls to customize their own playtime companion right at their computer. Choosing from a variety of face shapes, skin tones, eye colors, hair styles and outfits, girls can create a perfect best friend that's just right for them. Girls even have the option of adding freckles, earrings and eyeglasses. Each doll is hand-crafted by skilled artisans one at a time-just like a work of art. My BFF dolls can be customized and ordered at www.mybffdoll.com and retail for $149. Recommended for girls ages 5-12.
Product Images: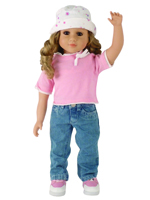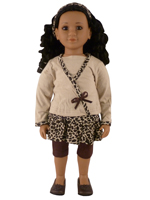 Age: 5-12
Suggested Retail Price: $149.00
Company: The Personalized Company LLC
Website: www.mybffdoll.com
DageDar™
DageDar™: The Invasion Has Begun!
Description: Hot, collectible, and fun; DageDar™, the ultimate game of racing, is the latest "must-have" toy. Unlike any other game, DageDar is based upon "House Rules," which let kids decide how they want to play. Players can collect over 100 DageDar balls, which are called Dags; each of which displays a cool graphic and code. Kids can log-on to www.dagedar.com, enter the code, and learn more about there Dag's "spirit within." Tracksets and accessories each add a different dynamic to the DageDar game play, but ultimately it is a game where kids rule!
Product Images: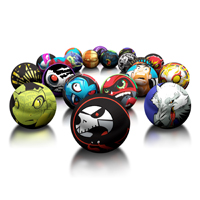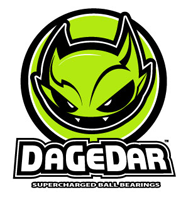 Age: 4+
Suggested Retail Price: $4.99-$19.99
Company: Cepia LLC
Website: www.dagedar.com
Xia-Xia
Xia-Xia™'s Here! Let's Go Play!
Description: Xia-Xia™, robotic hermit crabs with collectible, interchangeable shells, is topping children's wish lists everywhere. Four crazy crustaceans make up the Xia-Xia crew: Trinidad, Tobago, Turks, and Bimini. Press their claw and watch them go; Xia-Xia's do a wacky walk. Kids can have a blast switching and swapping Xia-Xia's candy-colored shells-just like a real hermit crab! For an added surprise, kooky little friends are hidden inside. Additional Xia-Xia shells even come with the bonus of two kooky little friends so kids can collect them all!
Product Images: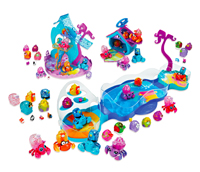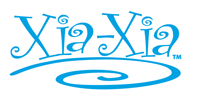 Age: 4+
Suggested Retail Price: $4.99-$19.99
Company: Cepia LLC
Website: www.xiaxiapets.com
Penbo
Penbo
Description: PENBO is a lovable, interactive and waddling penguin with her baby. She responds to touch with blinking eyes, flapping wings, and cooing sounds. This adorable penguin robot comes with a surprise: she lays an egg! When the egg is opened, out comes Bebe - a tiny baby penguin that will chirp and communicate with its mother. Mommy listens to Bebe and responds in her own Penguish language! When the child places Bebe in Penbo's pouch, the two sing to one another while the mom dances with joy. Penbo plays five fun games with you and Bebe including tag, hide and seek and peek-a-boo. In 2011, Penbo will be available in two new colors, with Bebes being offered in additional colors as well.
Product Images: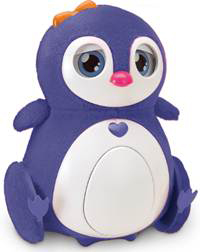 Age: 4+
Suggested Retail Price: $59.99
Company: Bossa Nova Robotics
Website: www.iloverobots.com
Skylee
Skylee
Description: SKYLEE is an interactive dragon that responds to touch, voice and motion, enchanting children everywhere with her magical abilities. Skylee flaps her dragon wings in response to a child's touch and responds with words of excitement to a child's greeting. Incredibly outgoing, Skylee loves to play games whenever she can. She is also a very friendly dragon and is very happy to "chat" with you about anything! Each Skylee also comes with a very special surprise-a tiny, cuddly and equally engaging Bebe-a dragon baby who pops out of Skylee in her own egg. Skylee and Bebe also recognize when a Penbo or Penbino is nearby, and together, they dance and sing the day away.
Product Images: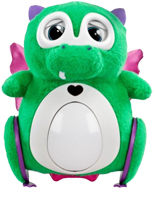 Age: 4+
Suggested Retail Price: $59.99
Company: Bossa Nova Robotics
Website: www.iloverobots.com
Tag Solar System Adventure Pack
LeapFrog Tag Solar System Adventure Pack
Description: Tag, the #1 reading system, is an interactive reading pen that helps kids learn to read. The Solar System Adventure Pack is a 5-piece set that includes a two-sided interactive map, stickers and planet-hopping board game. With more than 40 activities that teach planetary facts and more, kids and their families will go on an out-of-this-world adventure.
Product Images: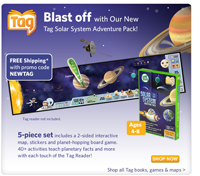 Age: 4-8
Suggested Retail Price: $13.99
Company: Leapfrog
Website: leapfrog.com